2022 Speakers
PLENARY SPEAKERS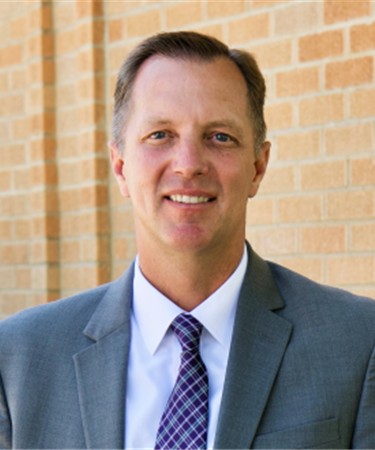 Brett Stuart
Global AgriTrends

Brett Stuart is the president of Global AgriTrends. The firm was organized in 2006 and provides global market research, analysis and forecasting to a variety of clients around the world. He was formerly the lead economist for the U.S. Meat Export Federation. He has conducted numerous research and analysis projects in the global meat trade area as well as advising government representatives on international protein trade issues. Mr. Stuart has conducted on-the-ground agriculture industry research for a variety of clients on six continents. Brett was raised on a cattle ranch operating in Utah and Wyoming. He received an undergraduate degree in accounting at Utah State University and a Master of Business Administration degree from the University of Nebraska. He and his wife Amanda live with their 5 kids on a farm near Preston, Idaho.
Presentation: Markets & Trade
Wednesday Morning Plenary
---
Trevor Sears
Canada Pork

In October of 2019, Trevor Sears was appointed the President & CEO of Canada Pork. In this role, he is tasked with leading the dynamic Canada Pork team to achieve its mission of improving the access, awareness and growth of the Canadian pork industry. Prior to Canada Pork, Trevor worked for over 25 years in the pork industry with Maple Leaf Foods, where he developed extensive experience in strategic management and global business development. Starting in the finance division of Maple Leaf Foods International, he eventually moved into the pork trading group. During his time in the trading department, he managed accounts including frozen and chilled pork sales to markets including Japan, Hong Kong, Korea, China, Singapore, and Taiwan. Trevor held various progressive roles at Maple Leaf Foods until his departure as Director of Sales & Marketing in the Global Business department. Trevor resides in Ottawa and enjoys spending time with his family at their cottage in Northern Ontario.
Presentation: Positioning Canadian Pork in a Post Covid-19 Environment
Wednesday Morning Plenary
---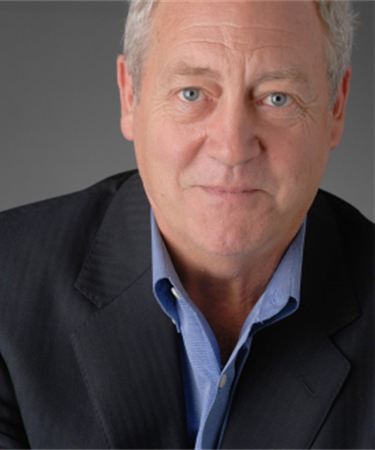 Patrick Moore
Greenspirit
A leader of the international environmental movement for more than 50 years, Dr. Patrick Moore reveals the myths and misinformation that distort current environmental debates. He calls for issues to be discussed on the basis of accurate scientific data, a search for consensus and the creation of sustainable solutions. Moore was a founding member, former President and International Director of Greenpeace. In 2021, he authored an Amazon top selling book, Fake Invisible Catastrophes and Threats of Doom, his effort 'to expose the misinformation and outright lies used to scare us and our children about the future of the Earth.' The informative book, Confessions of a Greenpeace Dropout: the Making of a Sensible Environmentalist is Dr. Patrick Moore's engaging firsthand account of his many years spent as the ultimate Greenpeace insider. Confessions details Moore's vision for a more sustainable world. From energy independence to climate change, genetic engineering to aquaculture, Moore sheds new light on some of the most controversial subjects in the news today. In Confessions Moore persuasively argues for us to rethink our conventional wisdom about environment and, in so doing, provides the reader with new ways to see the world. In recent years, Dr. Moore has been focused on the promotion of sustainability and consensus building among competing concerns. He was a member of British Columbia government-appointed Round Table on the Environment and Economy from 1990 – 1994. In 1990, Dr. Moore founded and chaired the BC Carbon Project, a group that worked to develop a common understanding of climate change. He is currently working as an independent scientist and consultant, advising government and industry on a wide range of environmental and sustainability issues. He acts as a campaign spokesman for Allow Golden Rice Now, an initiative aiming to convince Greenpeace and its allies to stop opposing Golden Rice as a cure for vitamin A deficiency.
Presentation: Agriculture & the Environment
Thursday Morning Plenary
---
Christa Arsenault
National Farmed Animal Health & Welfare Council

Christa Arsenault began in the role as the National ASF Coordinator on April 1, 2021 working for the National Farmed Animal Health and Welfare Council. She has been involved in the swine industry since graduating from the Ontario Veterinary College in 2006. Most will know her through one or multiple of her previous/ ongoing roles which include:
- Working as a private practicing veterinarian in a mixed animal practice.
- Working as a veterinary inspector at the district level in Ontario with the Canadian Food Inspection Agency (CFIA).
- Lead Veterinarian in the Animal Health and Welfare Branch working for the Ontario Ministry of Agriculture, Food and Rural Affairs (OMAFRA).
- Board member for the Ontario Association of Swine Veterinarians (OASV) and held the role of President twice for this organization.
- Swine Health Ontario leadership team ex-offico member.
- Co-lead for the Ontario Animal Health Swine Network (OAHN).
- Manager of the Canadian Swine Health Intelligence Network (CSHIN).
Christa has been involved in the African Swine Fever (ASF) planning and preparedness file for the past 2.5 years and has witnessed how much has been accomplished by all involved during this time period. Christa along with the ASF coordination team have been working hard on connecting the dots of ASF planning and preparedness at national, provincial and industry levels. Goals will be to continue to move initiatives in a forward direction. Coordination will be provided in order to address any planning gaps that exist and communication to all involved stakeholders is a main priority.
Presentation: Successful Strategies Used to Prepare for African Swine Fever in Canada
Thursday Morning Plenary

---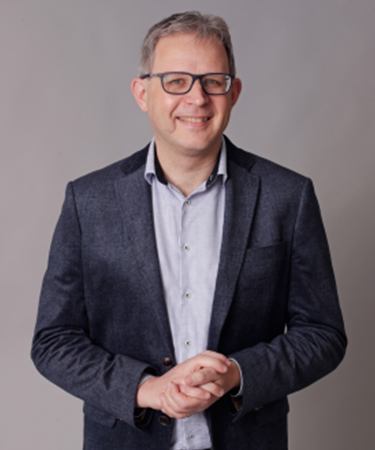 Vincent ter Beek
Pig Progress
Vincent ter Beek has been working for Pig Progress since 2005 and he became editor of the magazine and website two years later. Before joining Reed Business Information, later Misset, he worked as a journalist at a Dutch newspaper and as a college teacher. He graduated from Groningen University in 2001, holds an MA in history and journalism and he followed a post-graduate journalism course in the United Kingdom. Being an agricultural 'immigrant', he quickly learnt his way in the pig industry. Still, he is able to observe the pig industry from a different angle – and will not hesitate to do so regularly. Over the years he developed a particular interest for African Swine Fever and he has reported frequently on the spread of the virus across Asia and Europe.
Presentation: Views From an Agricultural Immigrant
Closing Plenary

---
BREAKOUT SPEAKERS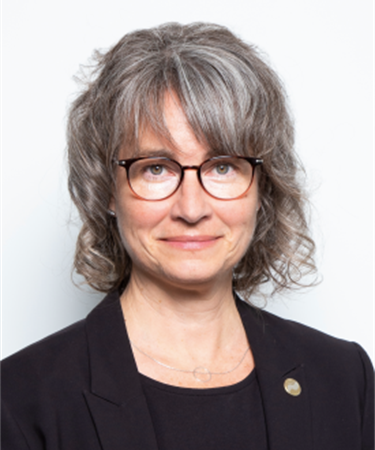 Martine Giguère
Agro-Bio Contrôle inc.
Agronomist Martine Giguère joined Agro-Bio Contrôle in 2017, where she works closely with the swine and poultry industries, and has spoken on water quality to industry, government and the veterinary community in Quebec. She graduated from McGill University in Montreal with a degree in agricultural science and holds a Master degree in Administration from Sherbrooke University. Since May 2021, she is also the chair of Ordre des agronomes du Québec.
Presentation: Do You Know About Your In Barn Water Quality & How to Improve It
Breakout 1: Water Quality

---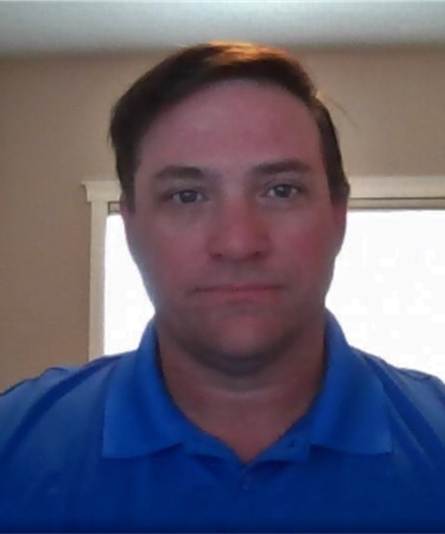 Brent Frederick
Provimi
Brent grew up on a small farrow to finish operation in southern US. He completed a BS in Animal Science from Texas A&M University, a MS in Animal Nutrition from Iowa State University and Ph.D. in Nutrition from North Carolina State University. After completing his studies Brent joined a large pig producer in Minnesota. Brent had various roles over his 17 year at Christensen Farms that encompassed all aspects of pig production including nutrition, research, analytics, and production. Brent joined Cargill in May, 2020 and currently serves as Innovation Lead for Pork in North America.
Presentation: Precision Nutrition
Breakout 2: Feeding
---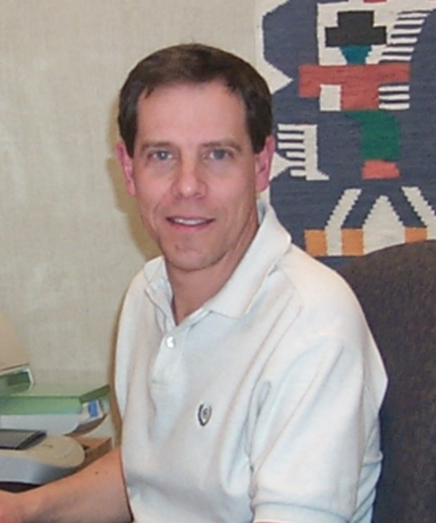 Eduardo Beltranena
University of Alberta
Eduardo earned his Agricultural Engineering degree –major in Animal Science- from the Instituto Tecnológico y de Estudios Superiores de Monterrey, Mexico. He worked for ALDABI –Consultores en Nutrición Animal- in Monterrey as manager of a 1200 sow farrow-to-finish, crop and feedlot operations where he conducted an extensive number of field trials involving novel feedstuffs and pharmaceutical products. Eduardo also formed Cryogenico, a company specialized in the importation and distribution of frozen swine semen and bovine embryos. He immigrated to Canada in 1986 and completed his PhD in nutrition and reproduction interactions. Thereafter, he was the feed mill nutritionist and product development specialist at Calmar Feed Mill Ltd. in Alberta. After a PDF leave at Kansas State University, Eduardo was appointed Manager of External Research Services at Prairie Swine Centre Inc. (PSCI). For 10 years, he guided the Contract Research program at PSCI from its infancy to a major business function. Eduardo joined Alberta Agriculture and Rural Development in 2004 as a Research Scientist. He is now a lecturer and Research Scientist in the Department of Agricultural, Food & Nutritional Science with the University of Alberta. His research projects focus on feeding novel grains, oilseeds and pulses, value-added processing and the impact of co-products feeding on carcass, meat & egg quality, and environmental sustainability.
Presentation: Reducing Feed Costs in Grow-Finish: Alternative Feedstuffs and Production Strategies
Breakout 2: Feeding
---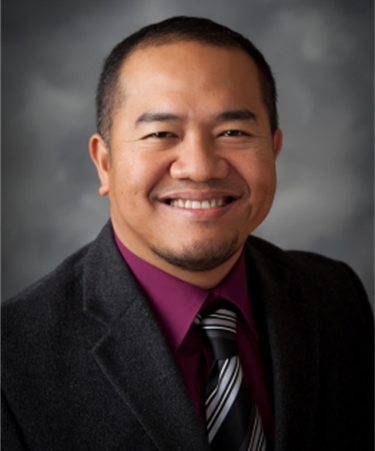 Dennis Robles
Swine Health Professionals

Dennis believes in inspiring others to be the best they can be either by coaching, training or conducting hands-on consultations which led him to work for Swine Health Professionals Ltd. since 2006. He helps SHP clients do on-farm production monitoring, troubleshooting and staff training, CPE validation, collection and submission of samples. He is a CIPARS coordinator, Improvest Specialist, PCAI trainer, Production Auditor and SHP Production Workshops coordinator. Dennis is also a Gallup CliftonStrengths Certified Coach who helps create talent & strengths awareness among individuals, managers and teams in organizations for greater productivity.
Presentation: Love the one You're With... Staff Training and Development
Breakout 3: Human Resources

---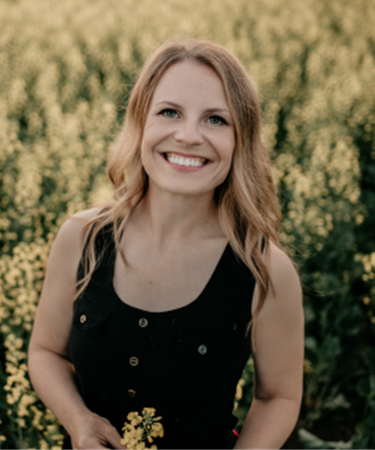 Lesley Kelly
High Heels & Canola Fields

Lesley Kelly actively farms with her family at Watrous, Saskatchewan. She is the head and heart behind the alias High Heels & Canola Fields where she dispels myths about agriculture and brings consumers and farmers together. Lesley's goal in being involved in agriculture beyond the farm is to build community and bring people together, create conversation, collaborate and identify solutions that help both the industry and consumers. Lesley has been a leader in advocating for mental health in agriculture. She has been part of the national Bell Let's Talk campaign and co-founded the Do More Agriculture Foundation whose mission is to break barriers, support all farmers and ranchers in taking care of their mental well-being and bring much needed resources to the industry. She was recognized by the Regina YWCA with the Women of Distinction award for this work. When Lesley isn't in the field, she is also is a Director for Sask Wheat and Farm and Food Care Saskatchewan and you can find her running to the hockey rink with her boys, taking pictures, going for a run on country roads, learning how to cook for a harvest crew and spending time with her husband.
Presentation: When Stress is More than a Season
Breakout 3: Human Resources
---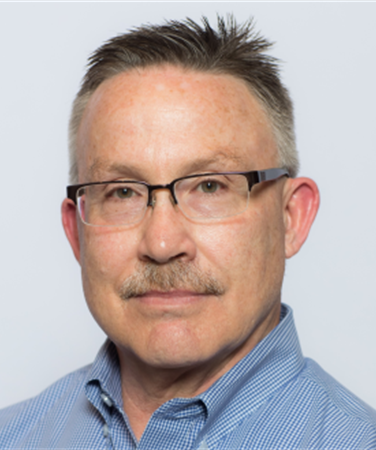 Greg Bilbrey
PIC

Greg is currently a key account manager for PIC genetics serving specific larger accounts in the eastern Midwest region of the US. Prior to joining PIC in 2016, Greg served for eleven years as the senior swine account manager for Agri Stats, a professional benchmarking organization providing cost and performance analyses and comparisons for the commercial swine, broiler, turkey and egg industries. In his role at Agri Stats, Greg used confidential company information to help participants find opportunities to improve performance, efficiencies, cost and profit. Earlier in his career Greg spent 15 years in the Land O' Lakes system working as a swine records specialist, swine program manager and district sales manager. Greg holds a MS degree in Animal Science from the University of Tennessee and a BS degree in Agriculture from Tennessee Tech University. His MS thesis focused on the effects of rate of developmental growth on future sow performance. Greg and his family live in Fort Wayne, Indiana.
Presentation: Benchmarking Production Trends & Mortality
Breakout 5: Management & Production
---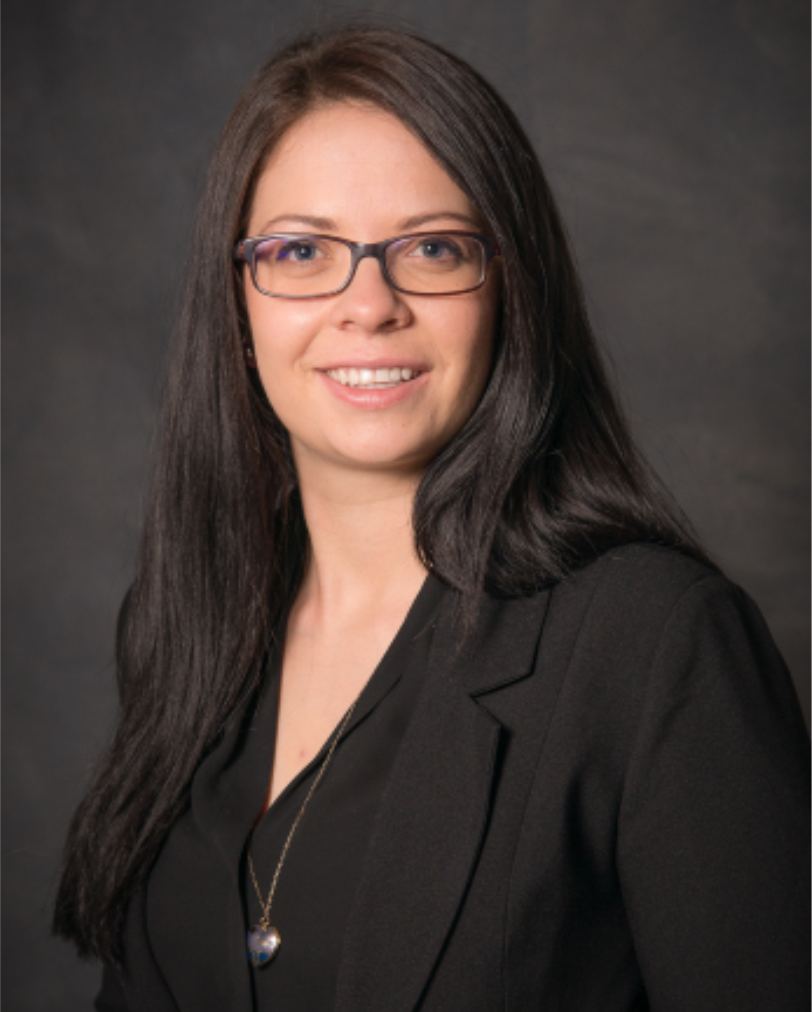 Jessica Law
Prairie Livestock Veterinarians
Dr. Jessica Law graduated from the Faculty of Veterinary Medicine at the University of Calgary. She joined Prairie Livestock Veterinarians (formerly Prairie Swine Health Services) after graduation to pursue production animal medicine. In practice, Jessica enjoys working to improve herd health and performance through preventative herd health programs, reproduction, biosecurity, welfare assessments, as well as disease investigations. Her passions lie in pathology, epidemiology and theriogenology. Within the first two years of practice, she was introduced to the amazing breed that is the Kune Kune and sustains veterinarian-client-patient relationships with fantastic producers across Canada and the United States. Jessica is currently serving as the President of both the Western Canadian Association of Swine Veterinarians and the Canadian Association of Swine Veterinarians. In 2018, Jessica received the Rising Star Award at the Alberta Pork Congress and in 2020 she received Young Veterinarian of the year from the ABVMA.
Presentation: Are Your Piglets Ready to Fly the Coup?
Breakout 5: Management & Production
---
Brady McNeil
DNA Genetics

Brady was raised on a mixed livestock and row crop farm where he developed his passion for the swine industry eventually leading him to earn his B.S. in Animal Science and M.S. in Animal Breeding and Genetics from Iowa State University with a focus on sow longevity. Brady works in Technical Services for DNA Genetics. In this role, Brady provides on-farm trouble shooting, Post-Cervical Artificial Insemination training, and oversees third party trials. Brady began with DNA Genetics in 2015 in Genetic Services where he was instrumental in helping develop the genetic infrastructure needed to oversee multiplication. Brady and his wife, Katy, reside in Columbus, Nebraska.
Presentation: Impact of Wean Age on Reproduction & Grow-Finish Performance
Breakout 5: Management & Production
---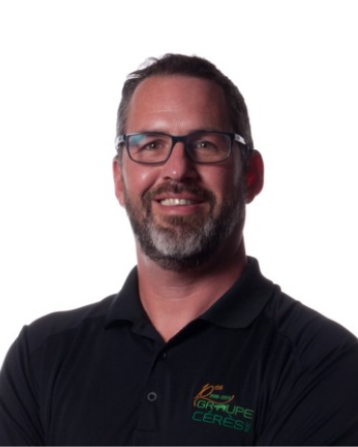 Dan Bussieres
Groupe Cérès Inc.

Dan Bussières, a swine nutritionist graduated in 1996 from Laval University in Quebec, and his partner, founded Groupe Cérès Inc. in 2004. This company, based in Lévis, specializes in all areas of swine production. Groupe Ceres service offer includes consulting services in swine production, production and distribution of breeding stock and sales of nutritional products. Groupe Ceres is also involved in swine production managing a net work that produce over 250 000 pigs annually, Dan works on the development and monitoring of nutrition programs for swine producers all over Canada. Group Cérès Inc. and its affiliates influence the feeding of more than 4.5 million pigs annually, which include the supervision of the nutrition and R&D for HyLife, one of the top 2 swine producers in Canada. He is also doing consulting in nutrition and production with Tianzow breeding a company in China that has 80 000 sows in production. Dan is working with many industry partners to conduct field research projects which aim at developing new feed programs in order to optimize the performances of pig, their profitability and to improve meat quality. He has done many presentations for producer meeting or at different conference/seminar in swine production. Today, Groupe Cérès Inc. employs more than 80 people and is committed to continue working with Canadian-produced pigs.
Presentation: Optimizing Sow Reproduction Using the Latest Research
Breakout 6: Sow Productivity
---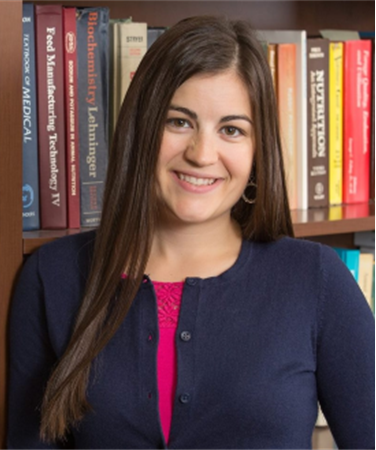 Erin Holmes
Cargill

Dr. Erin Holmes is a Technical Swine Nutritionist for Cargill – Provimi serving pork customers in the U.S. She grew up on a small farrow-to-finish hog farm in west central Minnesota. Erin earned her B.S. and M.S. from North Dakota State University and PhD in Swine Nutrition from the University of Minnesota in 2014. Erin has been with Cargill-Provimi for 7 years. At Cargill, Erin is part of a team of nutritionists that work with pork producers to develop diet strategies that fit their specific systems based on nutrient understanding of ingredients, market scenarios, and the latest research. Erin has a particular passion for sows and is excited about Cargill's recent partnerships expanding the company's resources in sow research. Currently Erin and her husband reside in Missouri where her husband is stationed on active duty in the U.S. Air Force. In 2022, they plan to relocate to Michigan and will continue working to restore an 1800s farmhouse.
Presentation: Nutrition as it Relates to Increased Sow Productivity
Breakout 6: Sow Productivity
---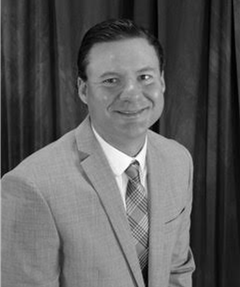 Kilby Willenburg
Fast Genetics

Kilby Willenburg received his B.S. in Animal Sciences at the University of Illinois in 1999 and then earned his M.S. in Animal Sciences in 2001 at the University of Illinois with Dr. Rob Knox. He received his Ph.D in Reproductive Physiology at University of Wisconsin in Madison in 2008 with Dr. John Parrish. He has worked in the swine industry since 2002 with Minitube, ReproQuest, Sexing Technologies and currently with Fast Genetics focused on low dose AI and sexed sorted sperm. Kilby also has an appointment at the University of WI in Madison.
Presentation: The Impact of Reproduction Technologies on Breeding Herd Efficiency
Breakout 6: Sow Productivity
---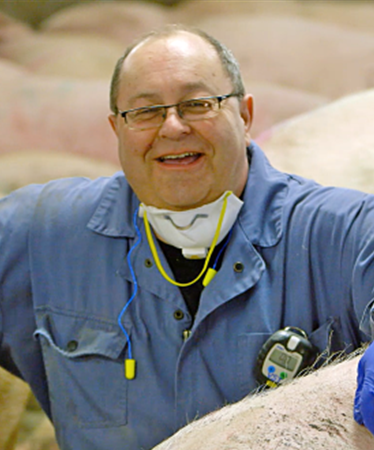 Neil Booth
Maple Leaf Agri-Farms

Neil was born and raised in Nottinghamshire, England, the heart of Robin Hood country. On graduating high school in 1981 he worked for a local hog farm to gain hands on experience. Forty years later, he continues to gain experience every day! In England Neil supervised farrow to finish barns through the 80's. After studying Pig Business Management at Bishop Burton College in 1991, he managed the hog production division at Fisher's Nutrition in Yorkshire. In the last year of his UK career he supervised 3 projects converting stall sow housing to group housing. Neil joined the Elite Swine Inc team in Manitoba in 1998 as a Sow and Nursery Service Specialist, just prior to the 1999 purchase of ESI by Maple Leaf Foods and the subsequent restructuring of ESI into Maple Leaf Agri Farms in 2007. Now Director of Production, Neil is responsible for the team that lead and supervise approximately 200 MLAF owned and contract sow, nursery and finisher sites. The MLAF operations include 75,000 Gestation Crate Free sows producing 1.7 million pigs annually in a Raised Without Antibiotics program, complete with in-house female genetic Nucleus and Multiplication. He is a District Advisor for the Manitoba Pork Council, sitting on the Sustainable Development and Research Committee and a member of the organizing committee for the Manitoba Swine Seminar.
Presentation:A Seven Year Journey to Gestation Crate Free Production - What the Sows Taught Us Along the Way
Breakout 7: Welfare
---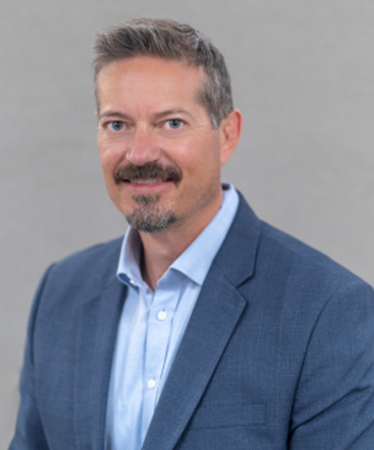 Daryl Possberg
Polar Pork Farms

Daryl originally comes from Humboldt, Saskatchewan and grew up on a mixed hog and grain farm. After university he stayed in the pork business and worked with the Big Sky Farms group for 10 years. In 2010 Daryl moved to Wainwright Alberta to serve as the General Manager of the Sunhaven group of farms. In 2016 Daryl moved back to Saskatchewan where his family owns and operates Polar Pork Farms, an 18,000 sow operation specializing primarily in isoweans sales. Daryl and his wife Angie have 7 children and he lives in Saskatoon.
Presentation: Gestation Stalls to Pens - How We Did It At Polar Pork Farms
Breakout 7: Welfare
---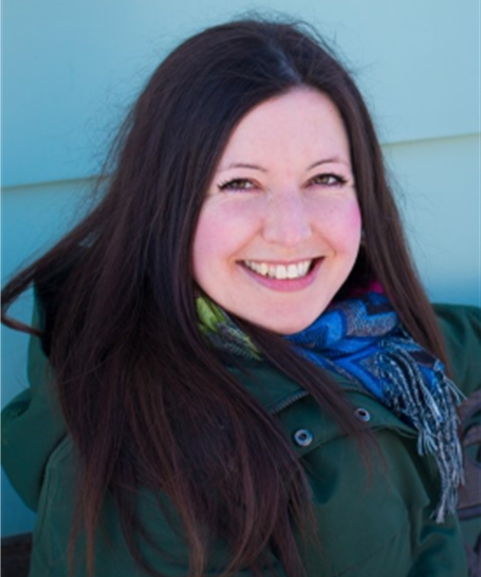 Yolande Seddon
University of Saskatchewan

Yolande Seddon is an assistant professor in swine behaviour and welfare at the University of Saskatchewan's Western College of Veterinary Medicine, and the Natural Sciences and Engineering Research Council (NSERC) Industrial Research Chair in Swine Welfare. Yolande leads a growing research group in Saskatoon and provides animal welfare consultation for swine industry groups and retailers. Her academic training is in applied ethology (animal behaviour) and the scientific assessment of animal welfare, with a PhD in finisher pig health management (Newcastle University, UK). Focusing on pigs, she spent time working on indoor and outdoor swine production units in the UK before moving to Canada in 2012 for a postdoctoral position at the Prairie Swine Centre. She joined the Western College of Veterinary Medicine in 2016. Her research mandate is to contribute science to help develop lasting solutions to swine welfare challenges and support sustainable farming practices. Her areas of research include management of gestating sows in group-housing, the economics of higher welfare free-farrowing systems, weaner transport, environmental enrichment, assessment of swine welfare. Yolande was a member of the Code Technical Panel performing the five year review of the Code of Practice for the Care and Handling of Pigs. She additionally led research evaluating the effect of periodic exercise on the welfare of stall-housed gestating sows. She is the section editor for swine behaviour and welfare articles for the Journal of Swine Health and Production.
Presentation: The Code of Practice 5 Year Review: Implications for Future Code Revisions
Breakout 7: Welfare

---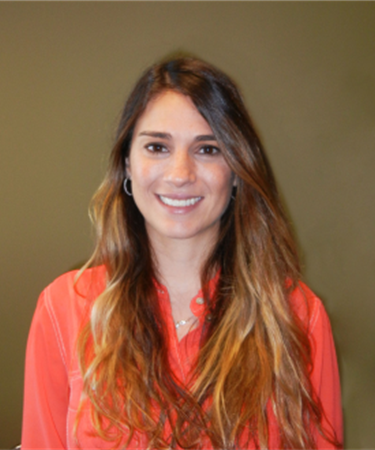 Maria Clavijo
Iowa State University & PIC

Dr. Maria Jose Clavijo is a half-time Research Assistant Professor in the Veterinary Diagnostic and Production Animal Medicine Department at Iowa State University. Her research responsibilities at ISU are focused on clinical, field-based research on infectious diseases of livestock with particular emphasis on bacterial diseases of swine. She is also a half-time Health Assurance Veterinarian at PIC (Pig Improvement Company). Her role at PIC focuses on the design and implementation of whole herd disease prevention and elimination programs. She obtained her PhD from the University of Minnesota in 2014 studying the epidemiology of M. hyorhinis in U.S swine production systems. Dr. Clavijo received her degree in Veterinary Medicine from the Universidad Central de Venezuela in 2009 where she practiced before starting her PhD in 2010. She currently resides with her family in Guadalajara, Mexico.
Presentation: Applications of Next Generation Sequencing to Inform Disease Management Decisions for Livestock
Breakout 8: Health

---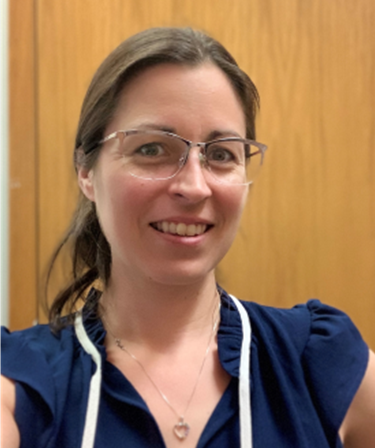 Karine Talbot
HyLife

Dr Karine Talbot graduated from the University of Montreal in 2008 in Veterinary Medicine. She joined HyLife as the on-staff veterinarian in 2008 and she is now Director of Animal Health. Her work is primarily focused on health, production, welfare and biosecurity of all the different divisions of the company; genetic sale, commercial production, slaughter plant, truck wash, research and development, etc. She oversees the veterinary needs of HyLife herds in Manitoba, Saskatchewan and North Dakota. She is also on the Board of Director of the Canadian Association of Swine Veterinarian (CASV-ACVP) since 2011.
Presentation: Poop, Blood, Spit & Others: The Art of Sampling Pigs
Breakout 8: Health
---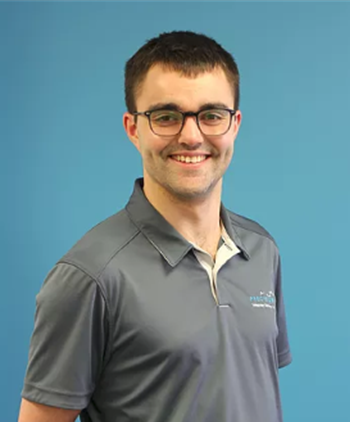 Cordell Young
Precision Veterinary Services

Cordell grew up on a mixed grain and livestock farm near Bredenbury, SK. He purchased his first ewe and her triplet lambs at the age of 9. His sheep business grew steadily until his graduating year of high school when he reached 150 ewes, lambing out in what used to be a small swine barn that his parents used to keep 20 sows in, farrow to finish. The experience with sheep led him to the Animal Science program at the University of Saskatchewan and ultimately to Veterinary Medicine at the WCVM. It wasn't until 3rd year of Vet School that Cordell came to the realization that the Swine Industry and being a Swine Veterinarian is the most interesting and fulfilling career one could choose. Since graduation in 2017, he has worked as a swine veterinarian in the Lethbridge area. Lately, Cordell has been working on his pilot's license with the hopes of being able to visit farms by plane some day.
Presentation: Vaccines
Breakout 8: Health