Foxcroft Lectureship - Past Winners
2020 - Dr. Jack
Dekkers

, Iowa State University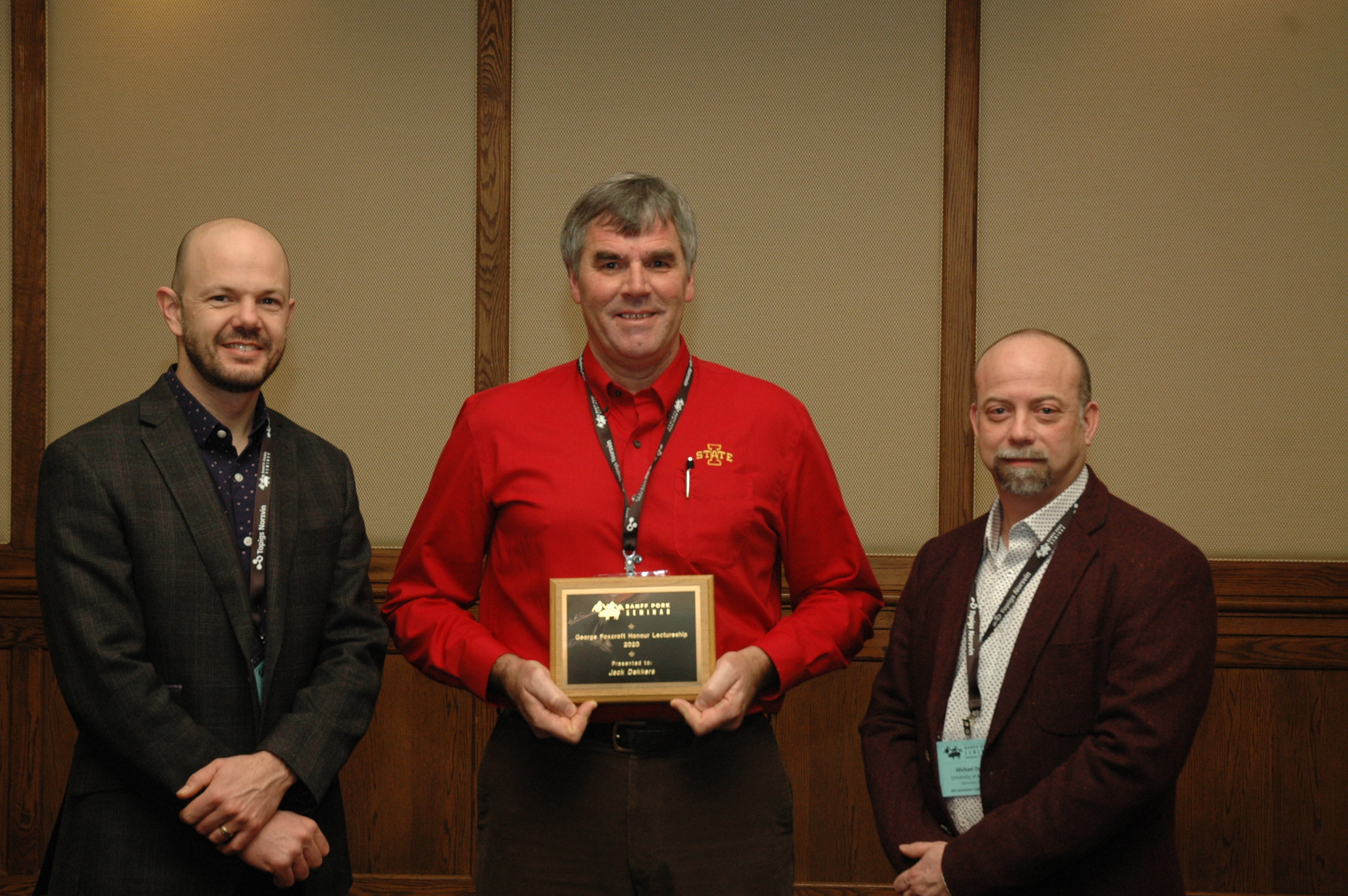 Jack Dekkers grew up in the Netherlands and received B.Sc. and M.Sc. degrees from the Wageningen Agricultural University and a Ph.D. from the University of Wisconsin in Animal Breeding. From 1989 to 1997 he was on faculty at the University of Guelph, working closely with the Canadian industry on genetic improvement of dairy cattle. He moved to Iowa State University in 1997, where he currently is a C.F. Curtiss Distinguished Professor and Leader of the Animal Breeding and Genetics group. His current research focuses on the genetic basis of feed efficiency and health in pigs and on the integration of quantitative and molecular genetics, including whole genome selection, with applications to swine and poultry.
---
2019 - Dr. Tom Stein,
Maximus

Systems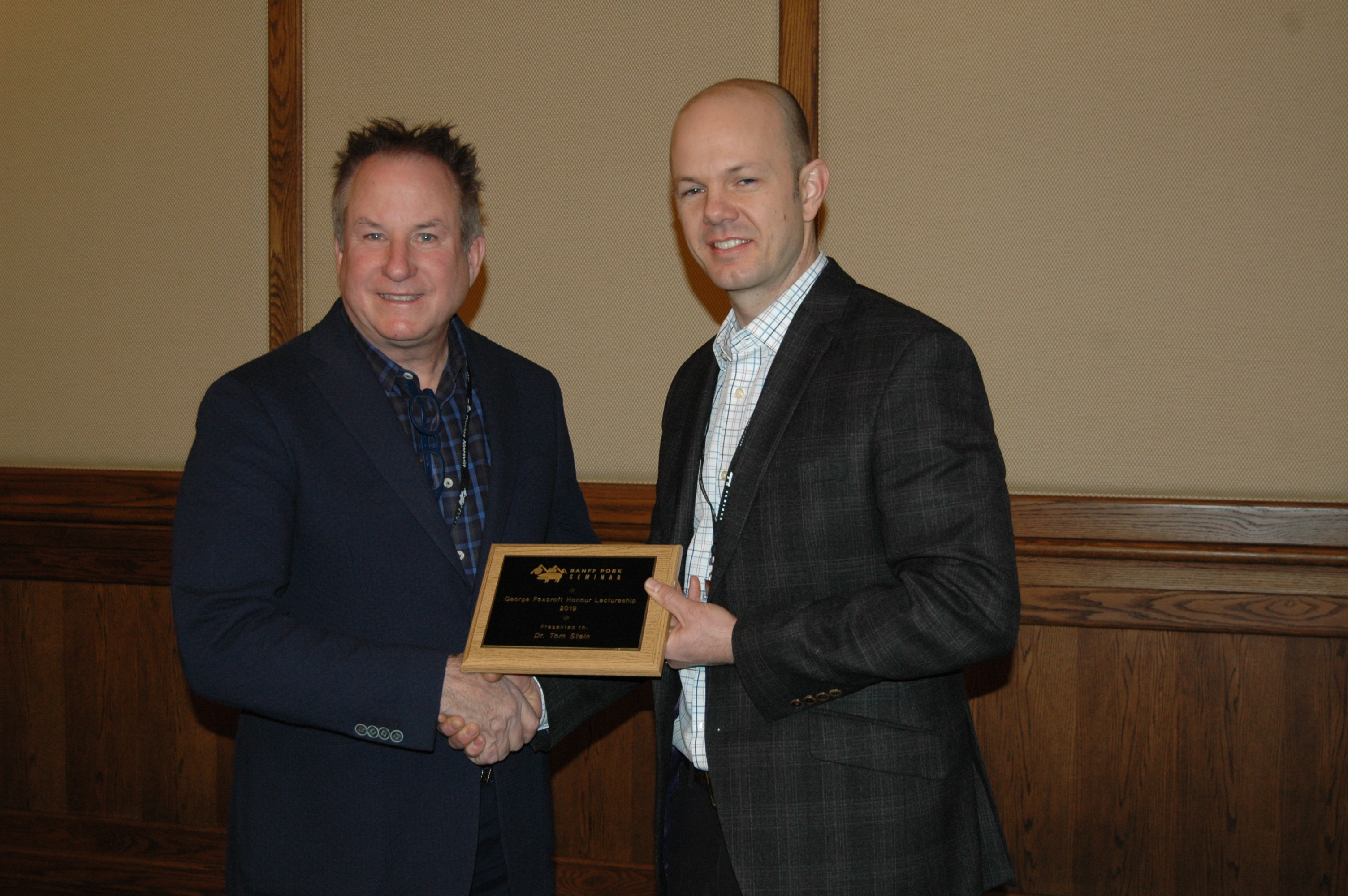 Dr. Tom Stein is senior strategic adviser for Maximus Systems, leading the design and development of next-generation pig and poultry production management software using machine learning to automate pattern recognition and analysis. He is the designer of the PigCHAMP software and co-founder of MetaFarms. He was named one of the top 50 men and women who truly have made a difference in the U.S. pork industry. The American Association of Swine Veterinarians recognized Stein for outstanding contributions to swine production and health.
---
2018 - Dr. Mark Wilson,
Zinpro

Corporation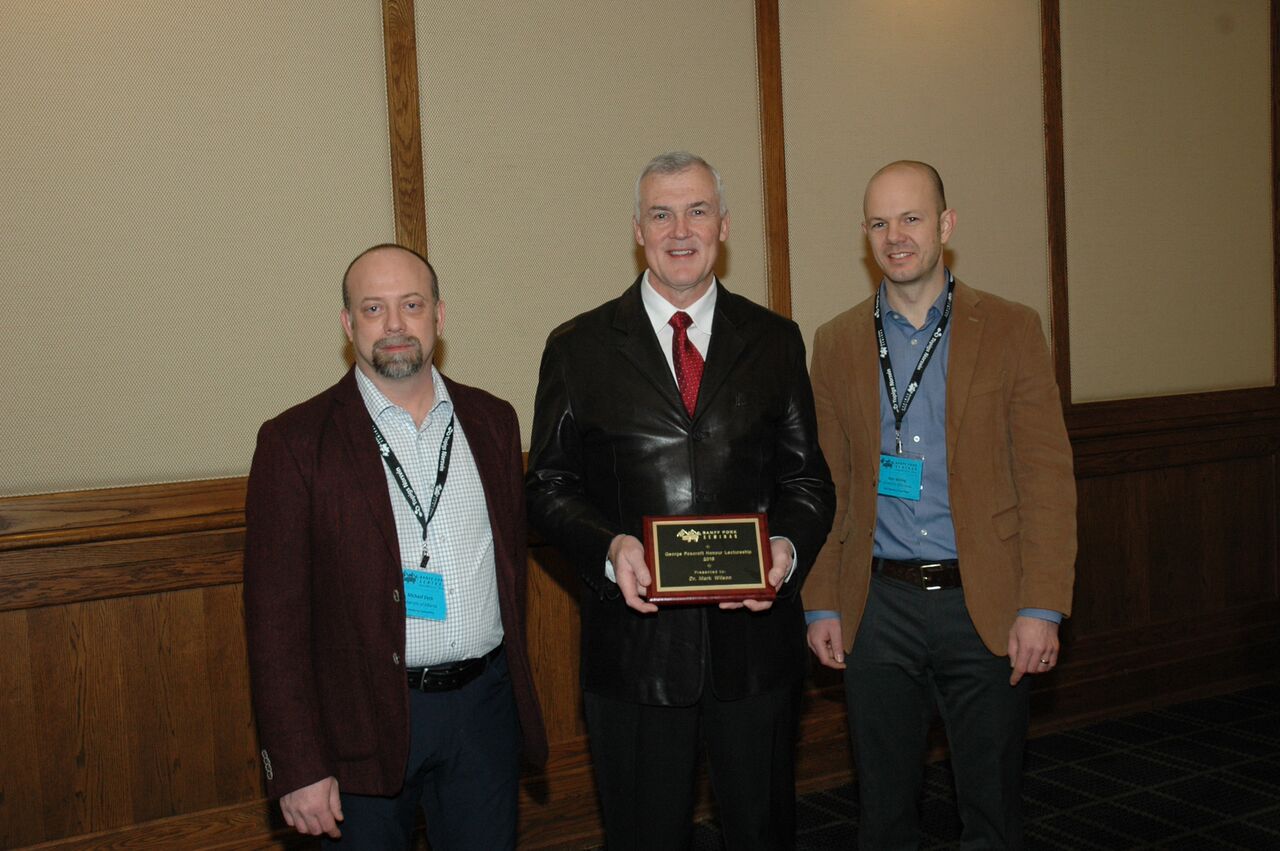 Dr. Wilson is a frequent speaker at National and International Swine events, and has spoken in over 40 countries. He received his PhD at the University of Kentucky in reproductive physiology, and is currently one of the swine scientists of the research and nutritional services team of Zinpro Corporation. He is also is an adjunct professor for the University of Wisconsin and the University of Minnesota.
---
2017 - Dr. Stephen
Webel

,

JBS

United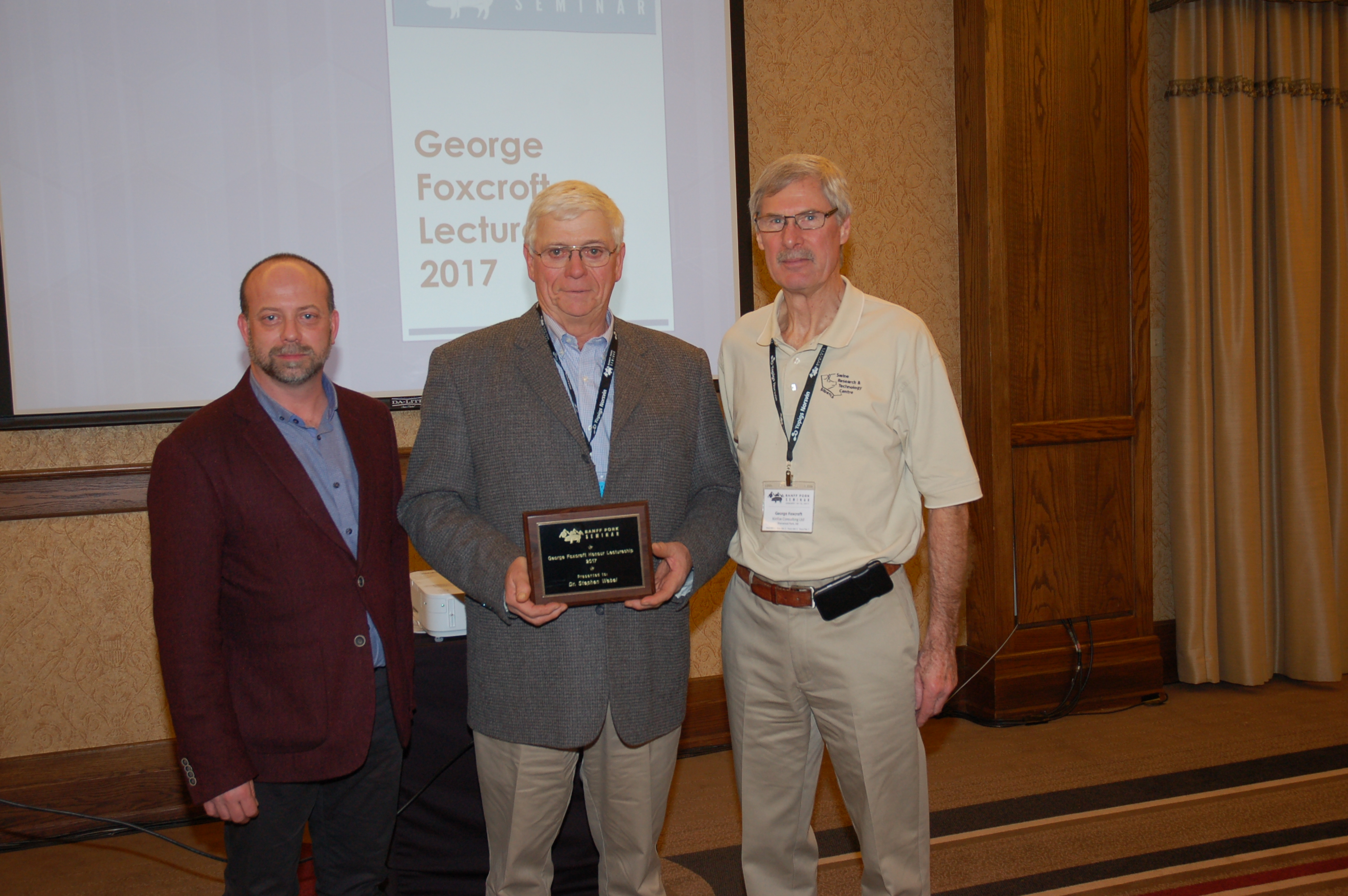 Dr. Webel is the director of reproduction research and development for JBS United, Inc. He earned his B.S. from the University of Illinois, M.S. from Iowa State University and Ph.D. from the University of Illinois. His basic and applied research has led to development of estrous cycle and ovulation control products to permit fixed time insemination for swine, sheep, cattle and horses. Webel is currently involved with developing and implementing programs for fixed time insemination in gilts and weaned sows.
---
2016 - Dr. Michael
Tokach

, Kansas State University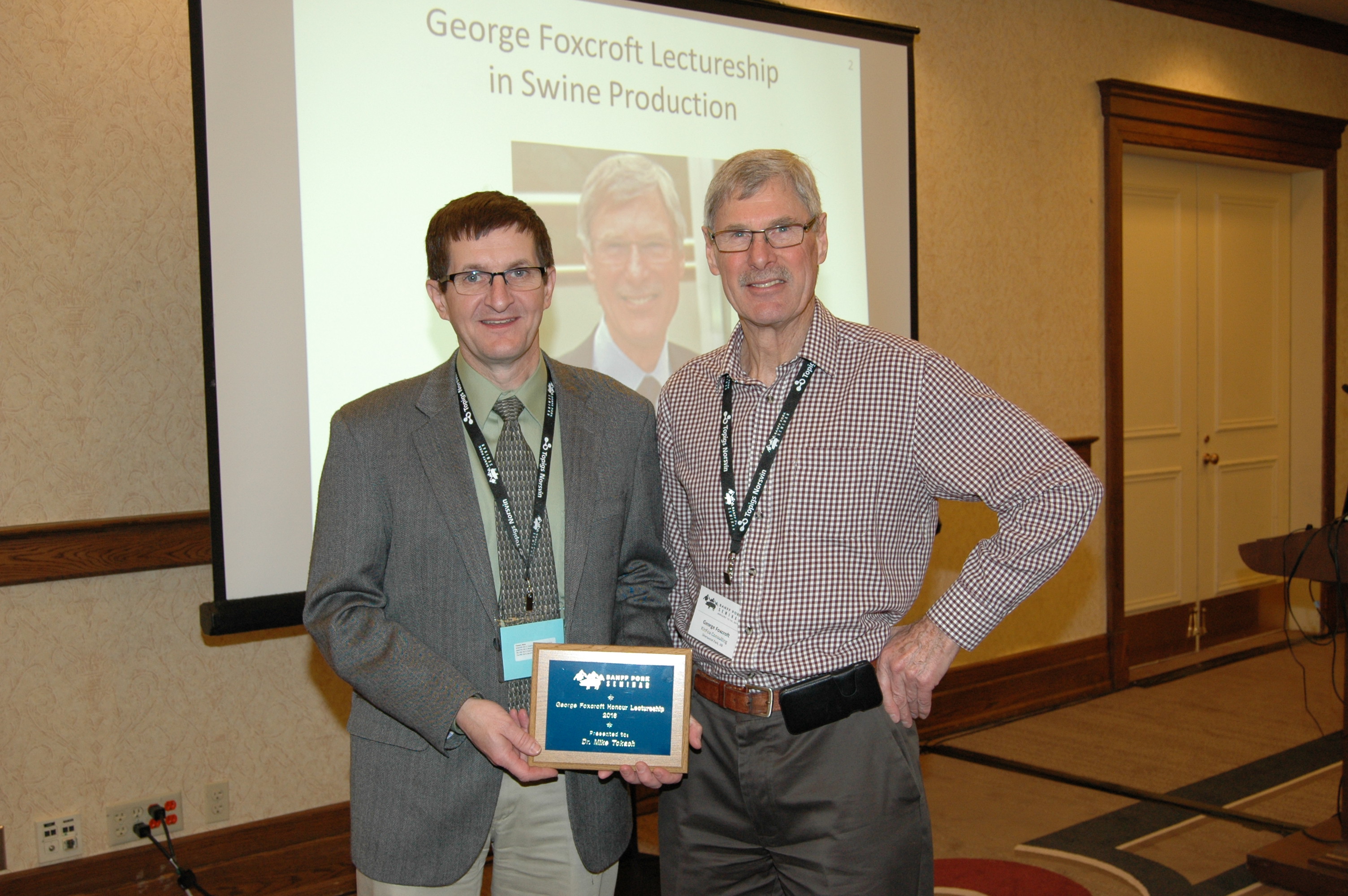 Dr. Tokach is a University Distinguished Professor, extension specialist and swine nutritionist in the Department of Animal Sciences and Industry at Kansas State University. His research focuses on practical swine nutrition and working with industry producers to promote the rapid adoption of new technology. National Hog Farmer magazine named Tokach one of the 50 people who have made the greatest impact on the swine industry in the last 50 years. He is the author of over 250 scientific journal articles, seven book chapters, and more than 800 extension publications. He has secured over $10 million in grants and gifts to support swine research, and he has given more than 250 invited lectures at national and international conferences. Tokach also has been awarded seven patents for his research.
---
2015 - Dr.
Egbert

Knol

,

TOPIGS

-

Norsvin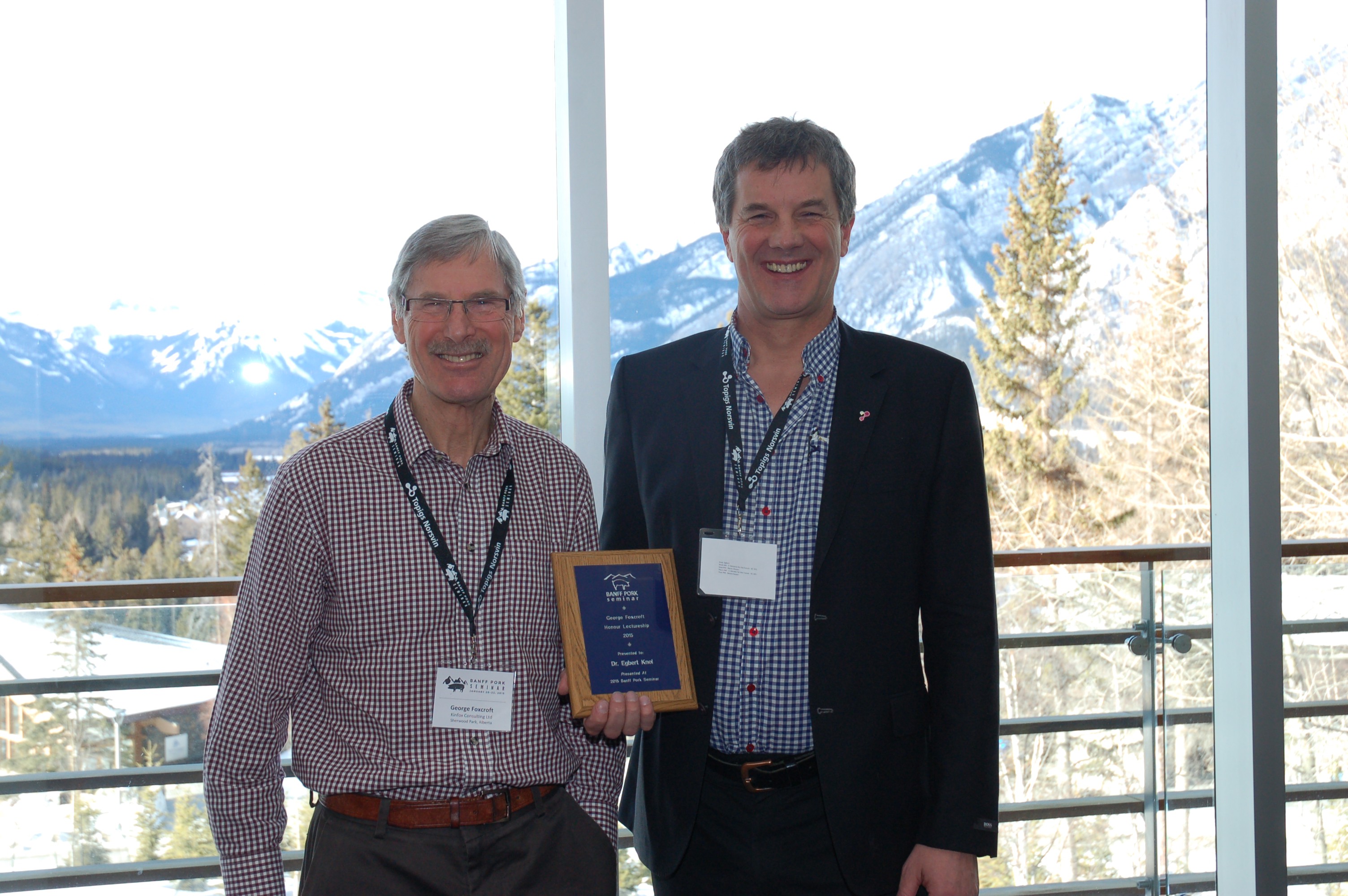 Dr. Knol is a research director with TOPIGS-Norsvin in the Netherlands, where he has a unique type of cross assignments between the breeding company and academics. Dr. Knol has made many contributions to animal breed and breeding management having worked to understand and select for important production traits including piglet survivability, maternal traits and mothering ability including teat numbers and many aspects of reproductive performance.
---
2014 - Dr. William Flowers, North Carolina State University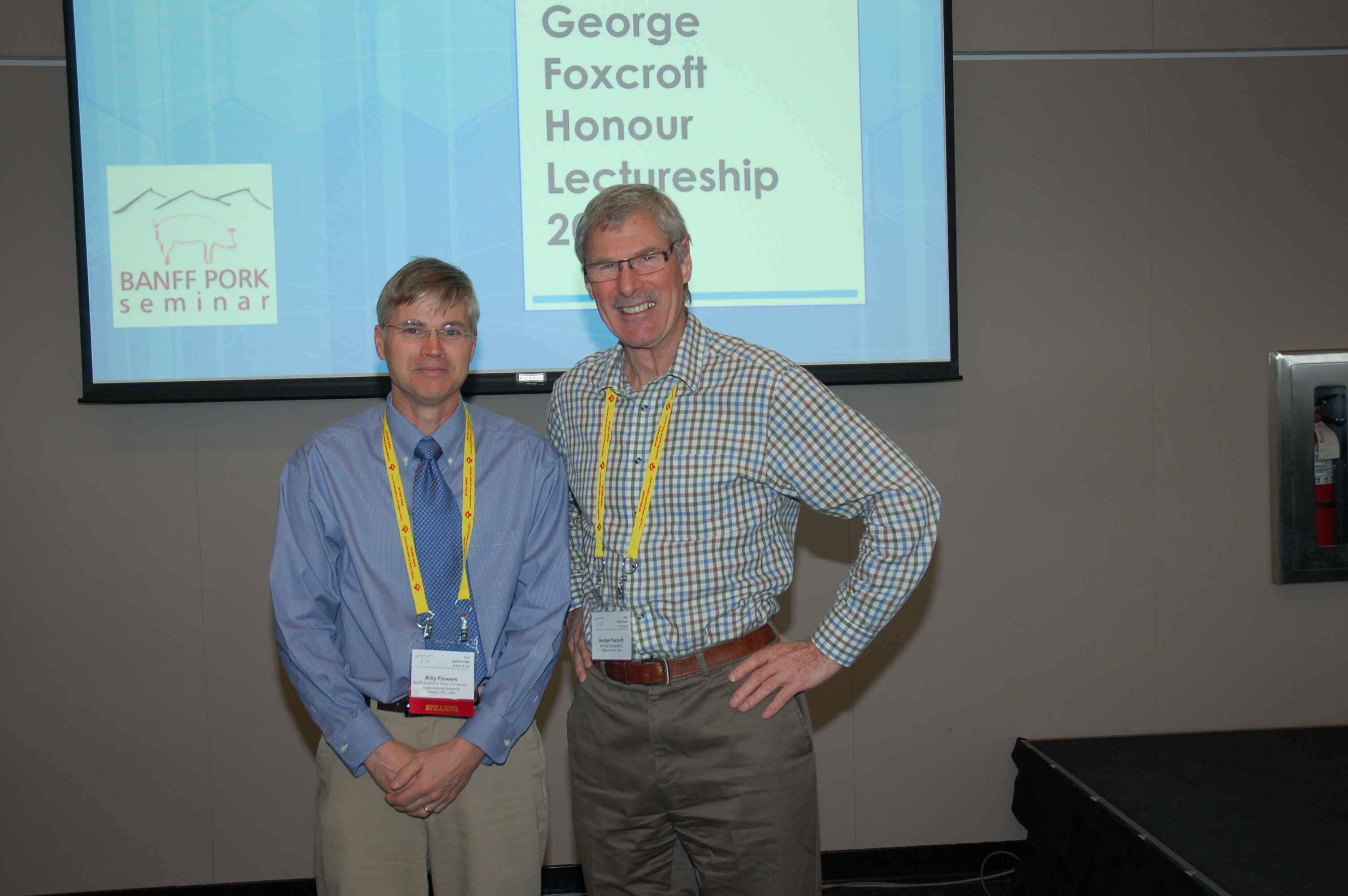 Dr. Flowers is an Alumni Distinguished Professor of Animal Science at North Carolina State University where he teaches undergraduate, graduate, and veterinary courses in swine production and reproductive management. His research program focuses on improving male and female fertility in swine. He has given over 200 invited presentations in 16 countries on swine reproduction. He has served on editorial boards of 5 scientific journals and review panels/task forces for 25 different government agencies and industry groups.
---
2013 - Dr.
Nicoline

Soede

,

Wageningen

University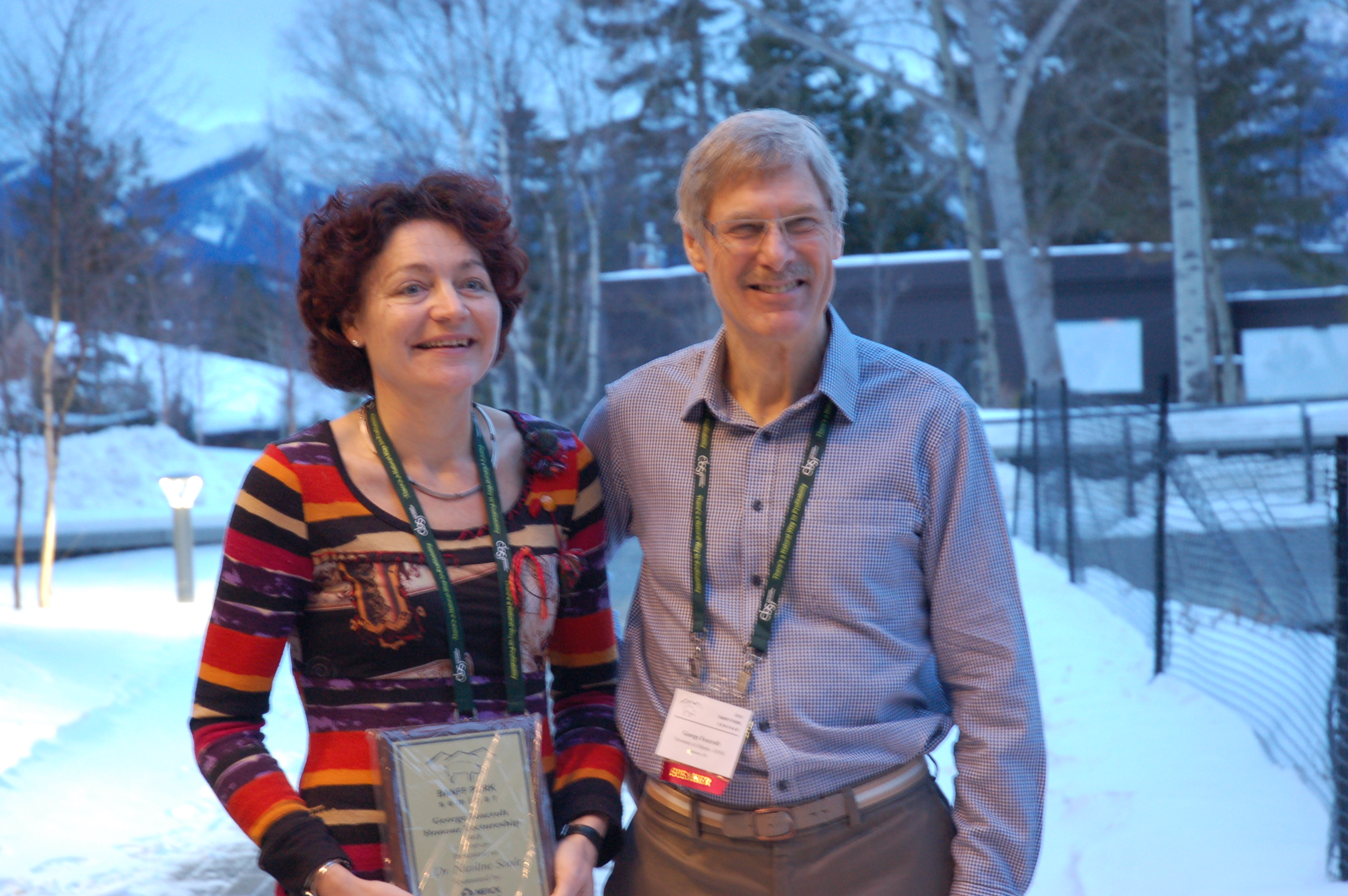 Dr. Soede is a sow reproduction expert and associate professor at the Wageningen University in The Netherlands. Her original research focused on different aspects of pig reproduction, such as: timing of insemination, effects of stress on reproduction, induction of oestrus during lactation, the 'second litter syndrome' and effects of pre-mating nutrition on piglet uniformity; however, her more current research is more focused on the consequences of management and housing systems on pig fertility and pig behavior.