2020 Speakers
PLENARY SPEAKERS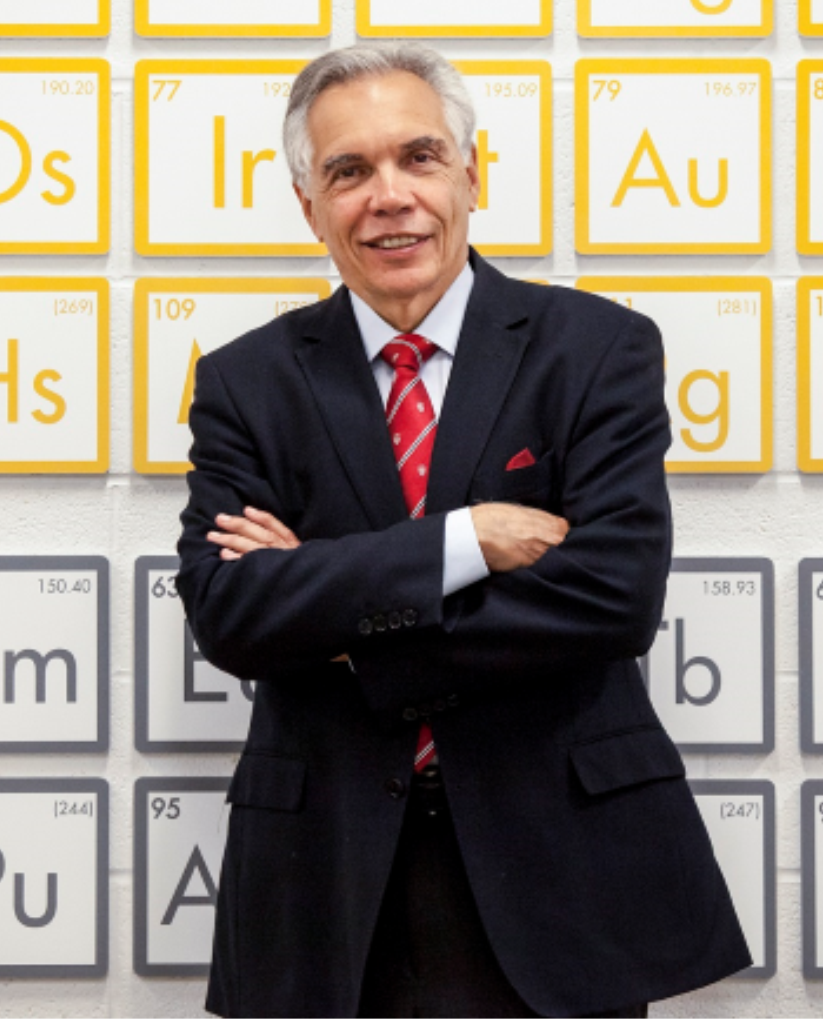 Joe Schwarcz
McGill University
Dr. Joe Schwarcz is Director of McGill University's "Office for Science and Society" which has the mission of separating sense from nonsense. He is well known for his informative and entertaining public lectures on topics ranging from the chemistry of love to the science of aging. Professor Schwarcz has received numerous awards for teaching chemistry and for interpreting science for the public and is the only non-American ever to win the American Chemical Society's prestigious Grady-Stack Award for demystifying chemistry. He was awarded the 2010 "Montreal Medal" which is the Canadian Chemical Institute's premier prize recognizing lifetime contributions to chemistry in Canada. In 2015 he was named winner of the Balles Prize for critical thinking by the US based Committee for Skeptical Inquiry. In 2018 he was the recipient of McGill University's "Principal's Prize for Public Engagement Through Media." He has also been awarded honorary degrees by Athabasca University, Cape Breton University, the University of Windsor and Simon Fraser University.
Professor Schwarcz hosts "The Dr. Joe Show" on Montreal's CJAD and has appeared hundreds of times on The Discovery Channel, CTV, CBC, TV Ontario and Global Television. He also writes a newspaper column entitled "The Right Chemistry" and has authored sixteen books including "Radar, Hula Hoops and Playful Pigs," "The Genie in the Bottle," "That's The Way The Cookie Crumbles," "Dr. Joe And What You Didn't Know," "The Fly In The Ointment" "Let Them Eat Flax" "An Apple A Day," "Brain Fuel," "Science, Sense and Nonsense," "Dr. Joe's Brain Sparks," "Dr. Joe's Health Lab, " "The Right Chemistry," "Is That a Fact," "Monkeys, Myths and Molecules," and "A Feast of Science." His next book, "A Grain of Salt" will be published in October. Professor Schwarcz also an amateur magician and often spices up his presentations with a little magic.
Presentation: Sense, Nonsense & Science
Wednesday Plenary
---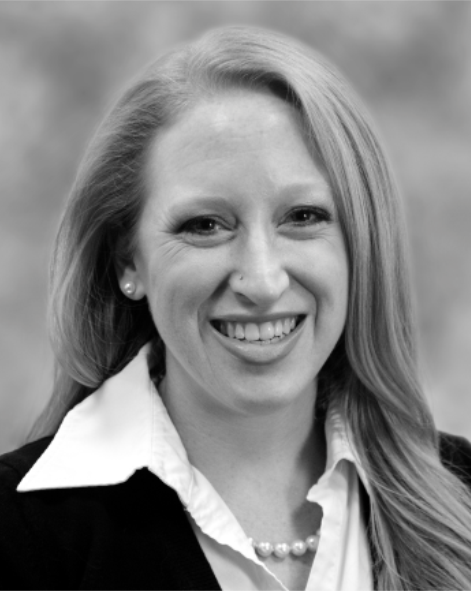 Tiffany Lee
North American Meat Institute

Dr. Tiffany Lee earned her Master of Science degree in 2012, with a focus on ruminant nutrition and physiology. She also earned her Doctor of Veterinary Medicine degree from Kansas State University in 2012. She practiced veterinary medicine in a mixed animal clinic in Limon, Colorado. In 2017, she earned a PhD in Pathobiology from Kansas State University, where her dissertation focused upon beef cattle health and welfare. Dr. Lee currently serves as a Director of Regulatory and Scientific Affairs for the North American Meat Institute, where she provides veterinary consult and informed scientific analysis to its members on many issues, including food safety, nutrition, public health initiatives, biotechnology, new technologies, research priorities, and animal health and welfare. She is a liaison member of the Presidential Advisory Council for Combating Antimicrobial Resistance. She serves on the American Association of Bovine Practitioners' Foundation Board, Animal Welfare Committee, and Genomics Committee. She is also chair-elect of the American Association of Swine Veterinarians' Pork Safety Committee, and serves on the National Swine Disease Response Council.
Presentation: The Alternative Protein Movement - A Challenge or a Unique Opportunity?
Wednesday Plenary
---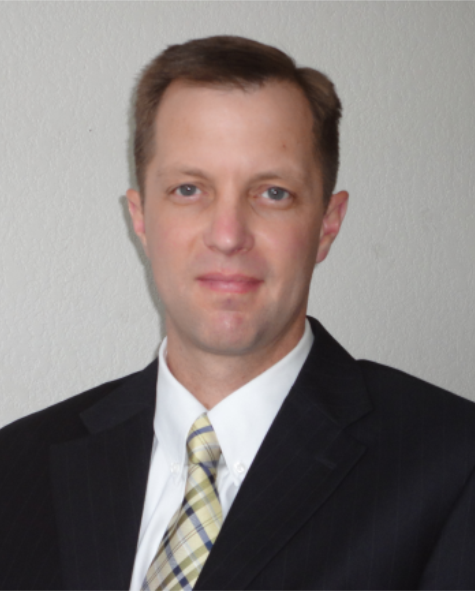 Brett Stuart
Global AgriTrends
Brett Stuart is the president of Global AgriTrends. The firm was organized in 2006 and provides global market research, analysis and forecasting to a variety of clients around the world. He was formerly the economist for the U.S. Meat Export Federation. He has conducted numerous research and analysis projects in the global meat trade area as well as advising government representatives on international trade issues. Mr. Stuart has conducted on-the-ground agriculture industry research for a variety of clients on six continents. Brett was raised on a cattle ranch operating in Utah and Wyoming and has previously worked as a market analyst and controller in the agriculture industry. He received an undergraduate degree in accounting at Utah State University and a Master of Business Administration degree from the University of Nebraska. He and his wife Amanda live on a farm near Preston, Idaho with their five children.
Presentation: Global Markets & Trade
Thursday Plenary
---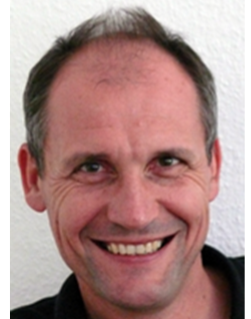 Klaus Depner
Friedrich Loeffler Institute
After graduating in Veterinary Science at the School of Veterinary Medicine, Hannover, Germany in 1988, Klaus Depner worked for the virology institute at the vet school for two years completing his doctoral thesis in virology. After finishing his thesis he worked in Namibia as head of the virology laboratory at the CVL in Windhoek. During that time he came across African Swine Fever (ASF) for the first time. In total he spend four years in Africa. He returned to Germany at the end of 1993 and worked until 1997 as a senior scientist at the European Reference Laboratory for Classical Swine Fever (CSF), which was part of the Institute of Virology, School of Veterinary Medicine, Hannover. In 1998 he became head of the German National Reference Laboratory for CSF and ASF at the Friedrich-Loeffler-Institut (FLI) on the Island of Riems. The FLI is the German federal research institute for animal diseases dealing with basic and applied research and epidemiology as well as housing all reference laboratories for notifiable diseases. In 2007 he went for one year to FAO in Rome being in charge of Transboundary Animal Diseases (TAD) in Eastern Europe and Caucasus. During that time ASF entered Georgia and spread over the Caucasus. He was doing the first epidemiological investigations for ASF in Georgia, Armenia and Azerbaijan and was involved in the control and eradication of the disease. From 2008 until 2010 he worked as a legislative officer in the area of animal health and zootechnics in Brussels at the European Commission (DG-SANCO) being responsibility for the notifiable pig diseases. In 2010 he returned to the FLI where he became first a member and later (2014) the head of the International Animal Health Team within the Institute of Epidemiology. During the last few years he has conducted several field investigation for ASF in the affected countries within the and outside the EU and participated at EU level in the development of ASF control and eradication programs for the affected Member States. Since 2012 he is also a permanent member of the Animal Health and animal Welfare Panel of EFSA involved in different scientific opinions concerning animal health.
Presentation: How Much Do We Need To Know About African Swine Fever To Be Able to Prevent, Control and Eradicate? (Click here for PDF)
Thursday Plenary
---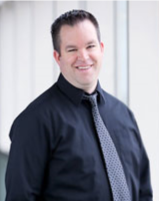 Ryan Brook
University of Saskatchewan,

Ryan is an associate professor at the University of Saskatchewan, and oversees the wild boar project. Ryan obtained a BSc in Zoology, Masters of Natural Resource Management, and PhD in Environment and Geography all from the University of Manitoba. He then completed a PDF in Veterinary Medicine at the University of Calgary. His research interests lie in wildlife ecology and health, aboriginal community engagement and traditional ecological knowledge, farmer knowledge about wildlife, youth engagement in science, and management of the wildlife-livestock interface.

Presentation: Wild Boars in Canada (Click Here for PDF)
Thursday Closing Plenary
---
BREAKOUT SPEAKERS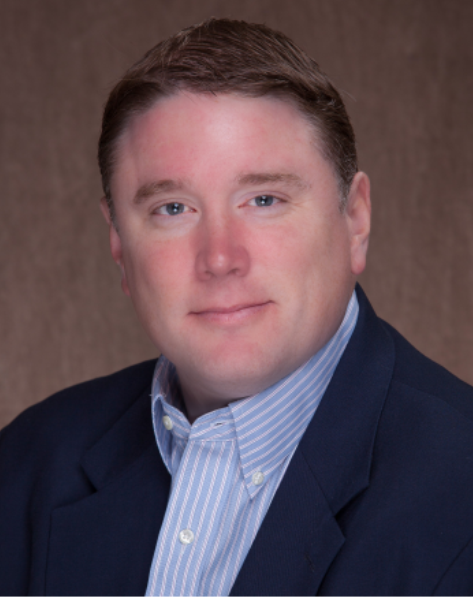 Andy Curliss
North Carolina Pork Council

Andy Curliss is CEO of the North Carolina Pork Council, the statewide trade association that advocates on behalf of the state's farmers and business partners who produce $3 billion in pork products that feed families in North Carolina, across the nation, and around the world. As CEO, Andy is responsible for leading a wide range of efforts that include external and internal communications, public policy, education, promotion, research and charitable activities. In 2018, the National Pork Board recognized Andy with its Award of Appreciation, given for "tireless service and leadership for North Carolina pork producers and the nation." Andy serves as a director on several boards, including for the N.C. Agricultural Foundation in support of the College of Agriculture and Life Sciences at N.C. State University; the College of Agriculture and Environmental Sciences at N.C. A&T State University; the AgTech Advisory Council at the N.C. Biotechnology Center; the Feed the Dialogue Foundation; and the N.C. Foundation for Soil & Water Conservation. Prior to joining the N.C. Pork Council, Andy led the public affairs and strategic communications division at Gelia, Wells & Mohr, a national marketing and communications agency, where he advised executive-level clients on matters concerning business, public policy and communications. His clients at Gelia included hog production, pork processing and other agribusiness companies. Prior to that, Andy was a journalist for two decades. Andy was state government editor at The (Raleigh) News & Observer when he left the paper in 2015. For many years, he was an investigative reporter.
Presentation: Farmers Under Fire
Breakout #1
---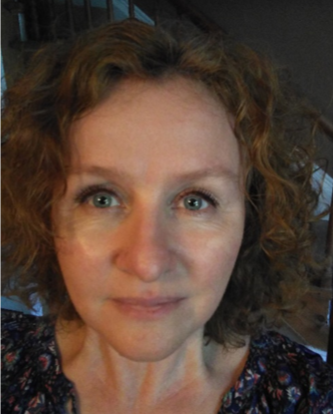 Geraldine Auston
Ag & Food Exchange

Geraldine Auston has over 25 years' experience working with farming and food clients across Canada in the areas of association and issues management, as well as communications and promotions. Geraldine has managed a variety of organisations across Canada, including the BC Raspberry Growers Association, BC Blueberry Council, BC Mushroom Industry Development Council, BC Farm Animal Care Council, BC Pork Producers Association and BC Hog Marketing Commission. She was director of communications for the BC Cranberry Marketing Commission, and national coordinator of the Canadian Livestock Transport Program. In her role as president of the Ag & Food Exchange Ltd., she provides issues management expertise for businesses pressured by existing and emerging tactics affecting animal use and related production practices in Canada, as well as speaking and advising internationally.
Presentation: How to Manage Trespassing On Your Farm
Breakout #1
---
Mike Tokach
Kansas State University

Named among the 50 people who has made the greatest impact in the U.S. swine industry in the last 50 years, Mike Tokach, professor of animal sciences and industry, is a swine nutrition researcher and extension specialist at Kansas State University. Tokach joined K-State in 1991. In 2013, he earned the title of university distinguished professor. Tokach is the author of more than 320 articles in scientific journals, nine book chapters and more than 1,000 extension and non-refereed articles. Tokach has received more than $18 million in research grants and gifts. He also has been awarded seven patents for his research, and has given more than 300 invited lectures at national and international conferences. Tokach has also advised and mentored over 100 advanced-degree students and visiting professors since joining the university. Mike's wife Lisa also specializes in Swine as a veterinarian. Together, they have three children, Sage, Rogan, and Fiona.
Presentation: Feeding the Grow-Finish Pig & Managing Their Increasing Carcass Weights (Click Here for PDF)
Breakout #2
---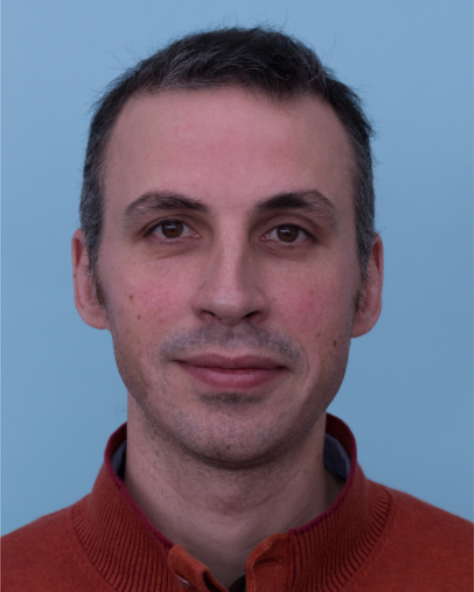 Francesc Molist
Schothorst Feed Research

Francesc Molist, veterinarian and nutritionist, joined Schothorst Feed Research as a researcher and consultant in 2011. Since 2017 he leads the research group as Research and Development Manager. Schothorst Feed Research provides consulting services in animal nutrition in more than 22 countries, representing a total of 9% of the world production of feed. The research activities focuses mainly on swine health & nutrition, nutrient digestibility & requirements & feed processing and swine nutrition & animal behaviour & animal genetics. Francesc earned his degree at University of Veterinary Medicine in the Autonomous University of Barcelona. During his Masters and Doctorate in Animal Science at the Faculty of Veterinary Medicine at the Autonomous University of Barcelona, he collaborated with several major research groups in swine nutrition from across the world. Francesc is the author of numerous scientific publications and presentations as well as articles in scientific journals and conferences.
Presentation: Feeding Nursery Pigs Without Dietary Antibiotics (Click Here for PDF)
Breakout #2
---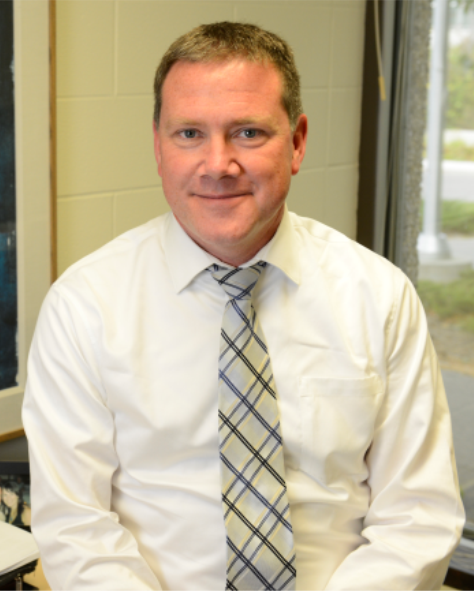 Volker Gerdts
VIDO-InterVac

Dr. Volker Gerdts is the Director and CEO of the Vaccine and Infectious Disease Organization-International Vaccine Centre (VIDO-InterVac), University of Saskatchewan in Saskatoon, SK Canada. Dr. Volker Gerdts received a DVM in 1994 from Hanover Veterinary School and a German PhD equivalent from the Federal Research Institute for Animal Health, Island of Riems and Hanover Veterinary School, Germany in 1997. He has served in various administrative roles and served on various review panels including NIH, NSERC, CIHR, CFI, the Gairdner Foundation, etc. Dr. Gerdts' research interests are in the area of neonatal vaccines for humans and animals, mucosal immunology, and vaccine delivery and formulation including the development of novel adjuvants and the use of large animal models for human diseases.
Presentation: Novel Advances in Vaccine Development
Breakout #3
---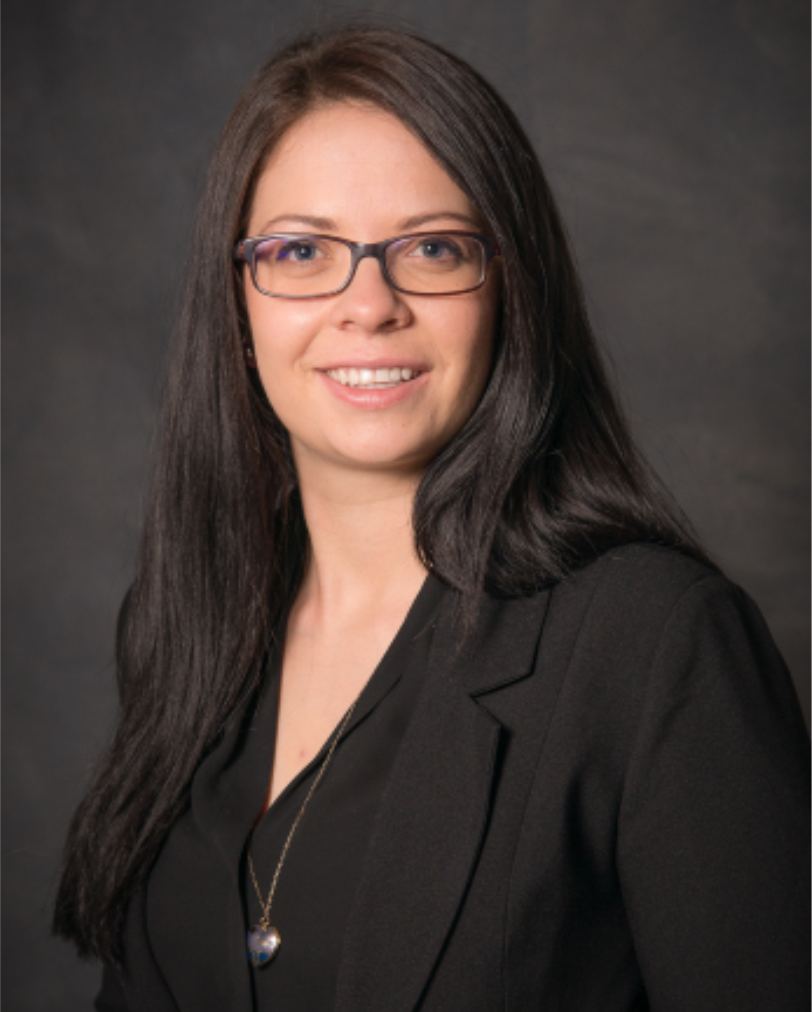 Jessica Law
Prairie Swine Health Services

Dr. Jessica Law graduated from the Faculty of Veterinary Medicine at the University of Calgary. She joined Prairie Swine Health Services after graduation to pursue production animal medicine. In practice, Jessica enjoys working to improve herd health and performance through preventative herd health programs, reproduction, biosecurity and welfare assessments, as well as disease investigations. Her passions lie in pathology, epidemiology and theriogenology. Jessica is currently serving as the vice-president of both the Western Canadian Association of Swine Veterinarians and the Canadian Association of Swine Veterinarians. In 2018, Jessica received the Rising Star Award at the Alberta Pork Congress.
Presentation: Vaccines in Practice - Understanding and Optimizing Your Vaccines
Breakout #3
---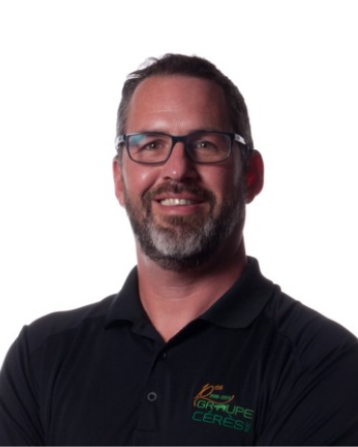 Dan Bussières
Groupe Cérès

Dan Bussières, a swine nutritionist graduated in 1996 from Laval University in Quebec, and his partner, founded Groupe Cérès Inc. in 2004. This company, based in Lévis, specializes in all areas of swine production. Groupe Cérès service offer includes consulting services in swine production, production and distribution of breeding stock and sales of nutritional products. Groupe Cérès is also involved in swine production managing a net work that produce over 250,000 pigs annually, Dan works on the development and monitoring of nutrition programs for swine producers all over Canada. Group Cérès Inc. and its affiliates influence the feeding of more than 4.5 million pigs annually, which include the supervision of the nutrition and R&D for HyLife, one of the top 2 swine producers in Canada. He is also consulting in nutrition and production with Tianzow breeding, a company in China that has 80,000 sows in production. Dan is working with many industry partners to conduct field research projects which aim at developing new feed programs in order to optimize the performances of pigs, their profitability and to improve meat quality. Today, Groupe Cérès Inc. employs more than 80 people and is committed to continue working with Canadian-produced pigs.
Presentation: Key Aspects of Capturing Reproductive & Sow Lifetime Performance
Breakout #4
---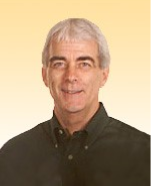 Bob Thompson

Dr. Bob Thompson joined PIC USA in 1991 as Inventory, Quality Control and Transportation manager. Starting in 1996 he became responsible for PIC KY Owned Farms and a North Carolina DN. Following the Genetic Nucleus PRRS Elimination programs in 2000 began working with Contract Multiplication and Boar studs. In 2004 he became dedicated to the Health Assurance Department more recently he has worked more with customers in Health Services. Retiring in February of 2019, he has been doing some swine consulting and working with his beef cow operation. Bob spent his younger days in NW Iowa. Following graduation from Iowa State with a DVM, he practiced in Nebraska for several years. In 1989 Bob left practice and started a Masters program at the U. of IL. Bob and his wife, Deb, reside in Franklin, KY.
Presentation: Factors Involved in Sow Mortality (Click Here for PDF)
Breakout #4
---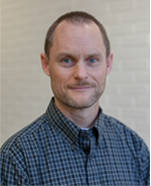 John Harding
University of Saskatchewan

After graduating from the Ontario Veterinary College at the University of Guelph in 1988, Dr. Harding worked in a mixed animal practice in rural Saskatchewan. Since 1991 he has specialized in pork production, and in 1997 established a swine consultancy practice. In 1997 he also completed a Master of Science degree in Veterinary Medicine, at the University of Minnesota. Now a full professor at the Western College of Veterinary Medicine, University of Saskatchewan, he and his team of technicians, graduate students, post-doctoral fellows and collaborators conduct research in swine diseases. Current interests include "Brachyspira hampsonii", reproductive PRRS, and host genomic resilience to major swine diseases. Dr. Harding was the recipient of the A.D. Leman Science in Practice Award in 1999, the Pfizer Carl J. Norden Distinguished Teaching Award in 2009, and the Pfizer Animal Health Award for Research Excellence in 2010. He was the founding President of the CASV and Vice-President of the 2010 IPVS Congress. He is the current Scientific Program Chair of the Western Canadian Association of Swine Veterinarians (WCASV), is a member of the Prairie Swine Centre Board of Directors and the Canadian West Swine Health Intelligence Network. He is a Diplomate of the American Board of Veterinary Practitioners; Swine Health Management specialty. Interests outside of work include outdoor activities including skiing, sailing, canoeing, hiking and woodworking.
Presentation: The Natural Disease Challenge Model (NDCM) for Evaluating Resilience
Breakout #5
---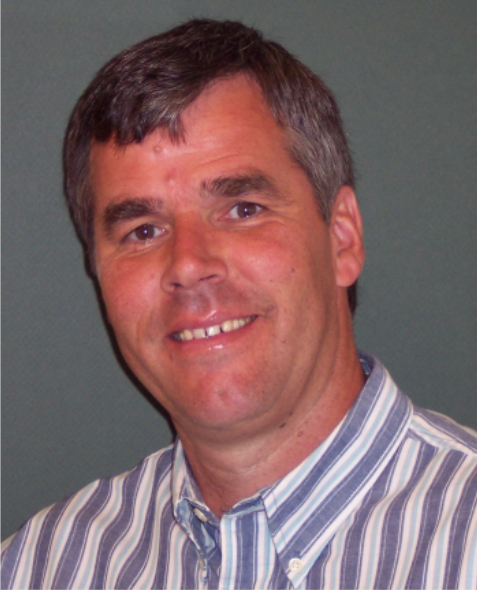 Jack Dekkers
Iowa State University

Jack Dekkers grew up in the Netherlands and received B.Sc. and M.Sc. degrees from the Wageningen Agricultural University and a Ph.D. from the University of Wisconsin in Animal Breeding. From 1989 to 1997 he was on faculty at the University of Guelph, working closely with the Canadian industry on genetic improvement of dairy cattle. He moved to Iowa State University in 1997, where he currently is a C.F. Curtiss Distinguished Professor and Leader of the Animal Breeding and Genetics group. Current research focuses on the genetic basis of feed efficiency and health in pigs and on the integration of quantitative and molecular genetics, including whole genome selection, with applications to swine and poultry.
Presentation: Genetics & Early Predictors of Resilience (Click Here for PDF)
Breakout #5
---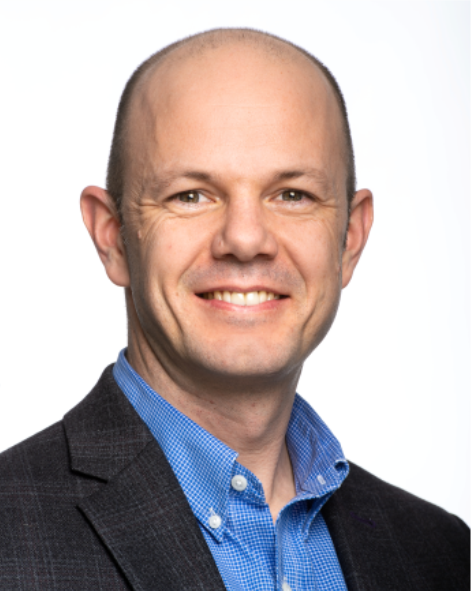 Ben Willing
University of Alberta

Dr. Ben Willing is an Associate Professor and Canada Research Chair in the Microbiology of Nutrigenomics at the University of Alberta. He completed his Bachelor of Science at the University of British Columbia and his PhD in Animal and Poultry Science at the University of Saskatchewan. His postdoctoral training was at the Swedish Agricultural University in Uppsala Sweden with Janet Jansson, and at the University of British Columbia with Dr. Brett Finlay. He has made important contributions in the understanding of microbes in intestinal development, inflammatory bowel disease, infection resistance and metabolic health. His research group is working to understand both fundamental and applied questions in gut microbiology. Fundamental research includes identifying mechanisms through which specific core members of the microbiome regulate host physiology using germfree rodent and piglet models. Applied questions include utilizing diet and microbiome to shape immune development to support resistance to enteric pathogens and general disease resilience. He is Associate Chair of the Agricultural, Food and Nutritional Science graduate program and co-director of the University of Alberta germfree animal facilities.
Presentation: Finding the Microbiome to Support Resilience
Breakout #5
---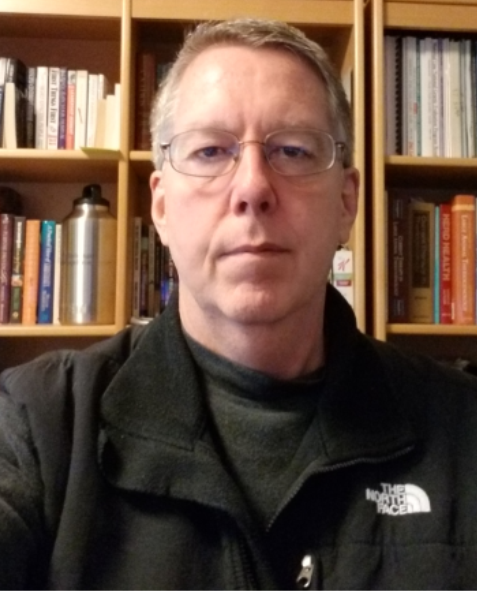 Dale Polson
Boehringer Ingelheim Animal Health

Dr. Dale Polson obtained his DVM in 1982 from Iowa State University College of Veterinary Medicine. He then completed his MS in Integrated Food Animal Management Systems in 1989 at the University of Illinois, and a PHD in Veterinary Medicine in 1996 from the University of Minnesota. Dr. Polson started his career in 1982 at North Central Veterinary Center in Iowa and joined Boehringer Ingleheim Animal Health in 1994 and is now their Technical Manager of Global Monitoring Solutions. Dr. Polson is married with 4 children, and one cat, and enjoys family, backpacking, reading, music, computers, software, thinking, learning, working with creative people on innovative things, and challenging the status quo.
Presentation: Precision Livestock Ecosystems - Integrating Technology, Process & Culture (Click Here for PDF)
Breakout #6
---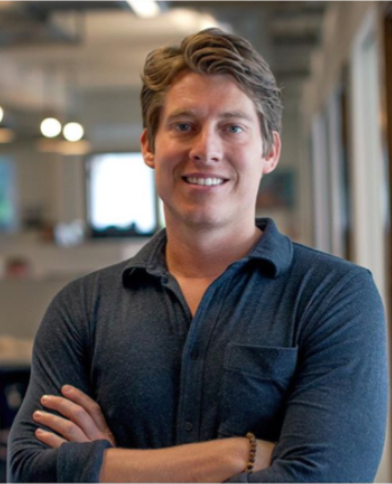 Chris Bomgaars
EveryPig

Chris Bomgaars is Founder and CEO of EveryPig, a first-of-its-kind pig health and production management tool. He graduated from Loyola University New Orleans with a Bachelor of Business Administration degree. Prior to Loyola, Bomgaars studied Spanish and International Business at the Universidad de Granada in Spain. Son of a small and large animal veterinarian, Bomgaars was raised in Northwest Iowa. In 2008 he started working with his father, who had begun to own livestock with some of his pig-owning clients. Bomgaars focused obsessively on growing the new company for over 10 years and successfully lead the scaling of the business from approximately 30 farms to over 350. In the process of growing the business, Bomgaars' innovative spirit led him to continually look for better ways to handle animal health and welfare issues. Having experienced firsthand the need for a modern solution to help manage pig health more effectively and improve the way pig farms operate, Bomgaars decided to create EveryPig – a simple yet powerful pig health and production management tool. EveryPig's easy-to-use web-based platform allows pig owners to oversee their entire operation and communicate with their caregivers and veterinarians in real time, from any location. Currently utilized to successfully manage millions of pigs around the world, the software solution created by Bomgaars, is the only complete pig-health management app of its kind available on the market.
Presentation: EveryPig - A Better Way to Manage Pig Health
Breakout #6
---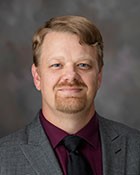 Benny Mote
University of Nebraska-Lincoln

Benny Mote was born and raised in Happy Texas on a small family farm, which primarily consisted of a 100 sow farrow to finish operation. Dr. Mote received his BS degree in Animal science from the University of Nebraska-Lincoln in 2002 and his Ph.D. in Animal Genetics at Iowa State University in 2008. While at Iowa State University, his primary research focuses on identifying candidate genes that affect the length of a sow's productive life. Upon the completion of his Ph.D. degree, he joined Fast Genetics and was one of three geneticist and system selection expert until 2015 when he joined the faculty at the University of Nebraska-Lincoln as an assistant professor and Swine Extension Specialist. Specific research on pampiniform plexus size in boars indicated its heritability and importance in selection for boar fertility. Objective measures of sow feet and body confirmation for use in gilt selection are ongoing indicator traits for sow productive life. Additionally, the ongoing research utilizing a computer tracking system for pig identification and activity will benefit the swine industry as it offers a unique ability to obtain individual and group activity measurements that have never been identified before. This system will allow for genetic selection of activity traits and simultaneously allow producers to enhance their management and facilities to improve animal well-being and production. His research interest lies in using novel technologies in conjunction with applied, molecular, and functional genetics to enhance commercially relevant traits of economic importance in swine production.
Presentation: Individual Pig Activity Tracking in Group Housed Swine Offers a Deeper Understanding of Swine Production
Breakout #6
---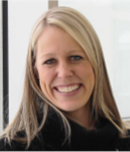 Amy Cronin
Swine Health Ontario

Amy Cronin is a mother of six children, hog, chicken, and cash crop producer, and business owner in Huron County, Ontario. She and her husband Mike farm in Ontario, Iowa and Missouri and thrive on creating sustainable and innovative business plans that enable them to work with their team of over 100 towards their vision, "Progressive, Prosperous, Best-in-Class". Amy is actively involved in many capacities at the local, provincial and national levels. She is the past chair of Swine Health Ontario, chair of the Banff Pork Seminar Advisory Board, and is vice chair for VIDO (Vaccine and Infectious Disease Organization) at the University of Saskatchewan. She currently represents the province of Ontario on NPAC (National Program Advisory Committee), advising government on business risk management programs. She has been involved extensively in agricultural leadership, including an eight-year contribution to the Ontario Pork Board of Directors, serving as chair for five years and co-chairing the Ag Growth Steering Committee for the Minister of Agriculture in 2016. With a desire to contribute to community, Amy serves as Chair of the board of trustees for the Huron-Perth Catholic District School Board and chair of the audit committee. Amy has just began a Nuffield Scholarship investigating innovative on-farm Business Risk Management solutions around the world. She is a graduate of both AALP (the Advanced Agricultural Leadership Program) and CTEAM (Canadian Total Excellence In Agricultural Management) programs. Amy and her husband Mike were chosen as the Outstanding Young Farmers for Ontario in March 2015 and for Canada in November 2015 and the BMO Farm Family of the Year award for 2016. Amy's commitment to family, farm life and industry fuels her passion for having impact and making the world a better place for the next generation
Presentation: Thinking Through the Unthinkable
Breakout #7
---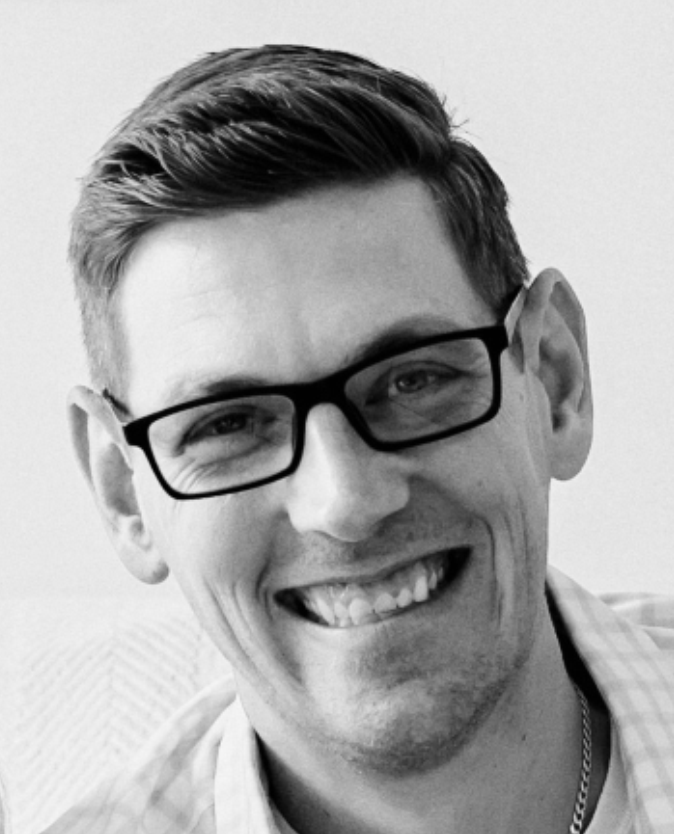 Alex DeJong
BMO Bank of Montreal

Alex DeJong is a Senior Director of Agriculture and Agri Business with BMO Bank of Montreal's Large Agri Group. His focus is on large and strategic agricultural client relationships across Ontario, including large cash crop, protein, and horticulture producers, as well as grain elevators and input suppliers. He and his team work closely with clients to provide advice, direction, and flexible credit structures to meet their specific needs and business goals. Alex attended the University of Guelph, first completing an undergraduate degree in Agri Business before attaining his graduate degree in Agricultural Economics. He grew up east of Toronto on a diverse farm operation including dairy, poultry, and cash crops, and now lives in the area with his wife and their three children.
Presentation: Financial Planning & Preparedness for a FAD
Breakout #7
---
Egan Brockhoff
Prairie Swine Health Services

Dr. Egan Brockhoff is a strong advocate of agriculture and agribusiness. He is a graduate of the Western College of Veterinary Medicine at the University of Saskatchewan. He and his family operate a third-generation mixed farm in central Alberta. He is the President and a practicing veterinarian with Prairie Swine Health Services in Red Deer Alberta and Steinbach Manitoba. In 2010 he began providing consulting services in Asia focusing on veterinary training, infection prevention and control and enhancing biosecurity capacity. Since 2008 Egan has taught Swine Medicine at the University of Calgary, Faculty of Veterinary Medicine. His passion for agriculture and supporting farmers and agribusiness brought him to the national stage in 2014 where he acts as the Veterinary Counselor for the Canadian Pork Council.
Presentation: African Swine Fever - How Do We Ensure Business Continuity Through Prevention, Preparedness Planning, Response & Recovery (Click Here for PDF)
Breakout #7
---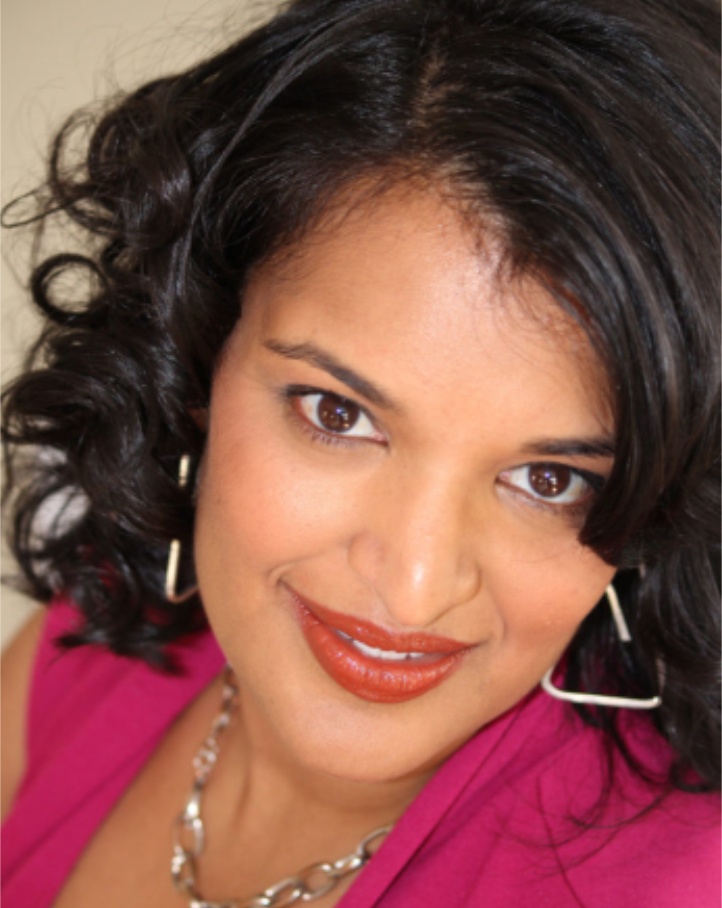 Tina Varughese
t Works Inc.

Named one of Canada's 10 Notable Speakers by Ignite Magazine, audiences describe Tina as 'dynamic, highly energetic, relevant and hilarious'. She consistently rates as the 'the best speaker of the conference'. Her interactive approach is insightful yet practical and her delivery is highly entertaining. She breaks down barriers to create a comfortable, inclusive and fun space leaving attendees inspired to think, behave, act or communicate with intention. is an Indo-Canadian daughter of first generation East Indian parents, which allows her to find 'the best of both worlds' and shed light, knowledge and most importantly universal humour into the intercultural workplace. She draws from her experiences as an entrepreneur, mother, daughter, wife, sister and friend when delivering keynotes on work-life balance and diversity and inclusion-topics which resonate with her both professionally and personally. For fifteen years Tina Varughese, B.A.; B.Comm, worked with immigrants in her roles with the Province of Alberta's immigration office as well as running her own successful relocation and settlement firm. She is currently the immediate Past-President of the Canadian Association of Professional Speakers (Calgary). Tina is a contributing writer for the Human Resource Institute of Alberta's Network magazine, Calgary Real Estate News, Home to Home magazine and was profiled in Alberta's Venture Magazine. Tina has been the face of diversity, literally, when she was chosen to be in Dove's Campaign for Real Beauty representing beauty in diversity. With two kids, five fish and one husband, she resides in Calgary where she recently began hip hop classes.
Presentation: 50 Shades of Beige - Communicate with the Cross-Cultural Advantage
Breakout #9 (Thursday Only)