2019 Speakers
PLENARY SPEAKERS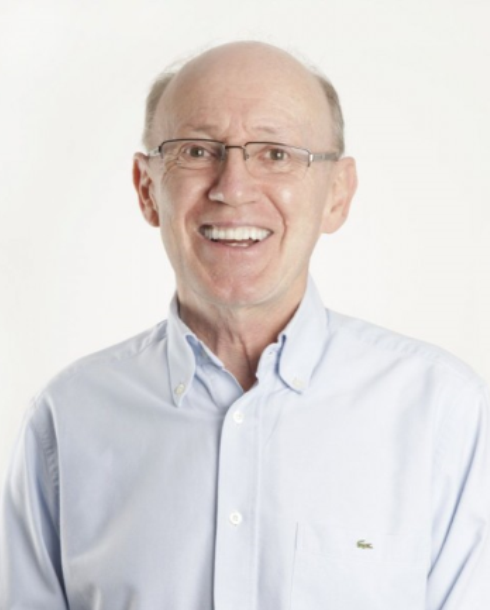 David Hughes
Dr. David Hughes is Emeritus Professor of Food Marketing at Imperial College London, and Visiting Professor at the Royal Agricultural University, U.K. He is a much sought-after speaker at international conferences and seminars on global food industry issues, particularly consumer and retail trends. David has lived and worked in Europe, North America, the Caribbean, Africa and South East Asia and has extensive experience as an international advisory board member with food companies and financial service organizations on three continents. For 20 years, he was a Non-Executive Director of Berry Gardens Ltd – a U.K. farmer-owned berry fruit business (£230 million turnover in 2015). With his American business partner, David established, grew and sold a branded fresh produce business which served supermarkets in the USA. Around the globe, he works with food and beverage supply chain companies – including farm input, growers, manufacturers and ingredient companies, retailers and food service firms – to assist them in management training, strategy and Board level decision-making. David's views are frequently sought by TV, radio and the printed press.

Presentation: Global Food Industry Developments - Implications for the Pork Industry in Canada (Download PDF)
Wednesday Plenary
---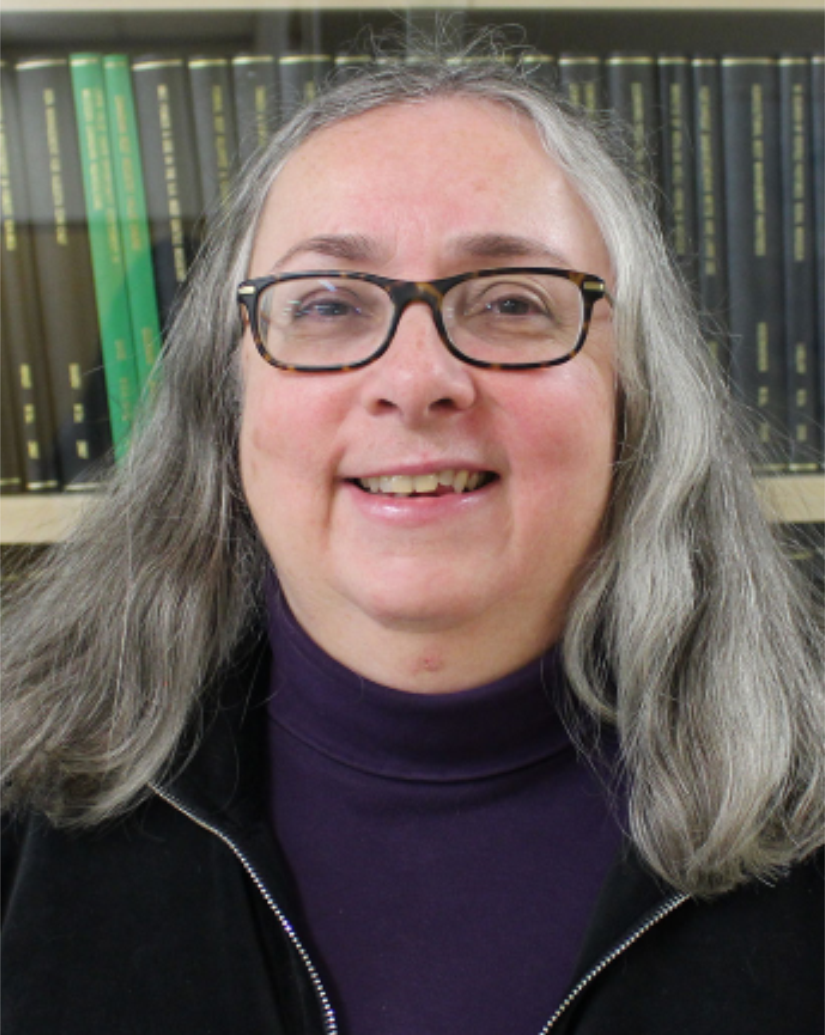 Ellen Goddard
University of Alberta
Ellen Goddard is Cooperative Chair in Agricultural Marketing and Business, University of Alberta. She obtained her Bsc and Msc in Agricultural Economics from the University of Guelph and a PhD in Agricultural Economics from La Trobe University in Melbourne She previously worked at the University of Melbourne, Australia and the University of Guelph. Over the past 30 years Professor Goddard's research has been focused on economic modeling of consumer behaviour in domestic and international markets for food products (particularly meat and other livestock products) for policy analysis purposes. Current research includes various aspects of how people (farmers and the public) behave - including responses to food safety incidents, consumer demand for credence attributes, traceability and certification and responses to the introduction of new technologies in agriculture. A common theme in her research is the critical importance of trust – in farmers, in input suppliers, in government, in scientists (and in veterinarians) - in ameliorating public concerns about the use of genetic technologies, antibiotics, hormones and vaccination in both pets and livestock and in demand for natural and healthy food products.
Presentation: Disruptive Technologies, Public Perceptions & Implications for Pork (Download PDF)
Wednesday Plenary
---
Egan Brockhoff
Prairie Swine Health Services
Dr. Egan Brockhoff is a strong advocate of agriculture and agribusiness. He is a graduate of the Western College of Veterinary Medicine at the University of Saskatchewan. He and his family operate a third-generation mixed farm in central Alberta. He is the President and a practicing veterinarian with Prairie Swine Health Services in Red Deer Alberta and Steinbach Manitoba. In 2010 he began providing consulting services in Asia focusing on veterinary training, infection prevention and control and enhancing biosecurity capacity. Since 2008 Egan has taught Swine Medicine at the University of Calgary, Faculty of Veterinary Medicine. His passion for agriculture and supporting farmers and agribusiness brought him to the national stage in 2014 where he acts as the Veterinary Counselor for the Canadian Pork Council.
Presentation: African Swine Fever - Can it be Stopped? What Actions are Needed? What Can You Do to Protect Your Investment?
Thursday Plenary
---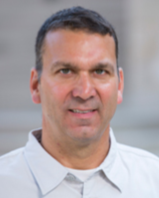 Joseph Kerns
Kerns & Associates

Joseph Kerns, President of Kerns and Associates, has thirty years' experience working with producers, suppliers, and mills to support agricultural operations. He leads the team in assisting clients with technical aspects of risk management, specifically commodity management, livestock and grain marketing, ingredient procurement and operational benchmarking. Prior to this consulting venture, he directed risk management activities for industry leaders such as ADM, Premium Standard Farms, Continental Grain, and Iowa Select Farms. He has been known to speak his mind while on stage which may be offensive to those that ignore The Truth. You are subject to being spit upon if you sit in the front row when he gets on a roll. He is not yelling, he is speaking with passion. Joe has the greatest success when he adds color to his market analysis, whether it is appropriate or not.
Presentation: Tariffs, Trade, & Trepidation - The Implications on the Pork Sector Now & Into the Future
Thursday Plenary
---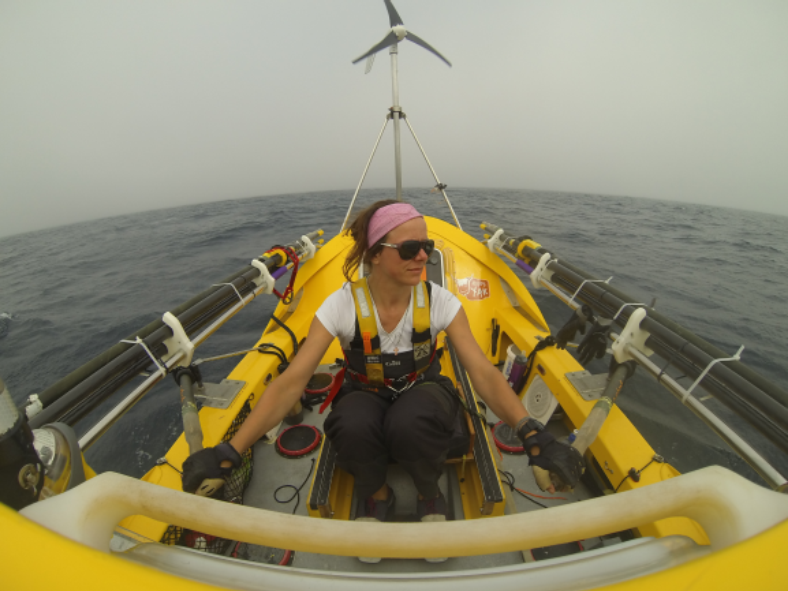 Mylène Paquette

Mylène Paquette discovers the world of navigation during a family getaway on Lake Champlain in 2005. This revealing experience will lead her to become passionate about ocean rowing. During that period, Mylene works as a beneficiary attendant for sick children at Sainte-Justine hospital. A discussion with a young patient will change her life forever and lead her to overcome her fears and finally, to realize her dreams. After a 5-year preparation, she crosses the North Atlantic Ocean in 129-days. Today, in the context of her social involvement and for the environment cause, she shares her incredible experience.
Presentation: Beyond the Horizon
Thursday Closing Plenary
---
BREAKOUT SPEAKERS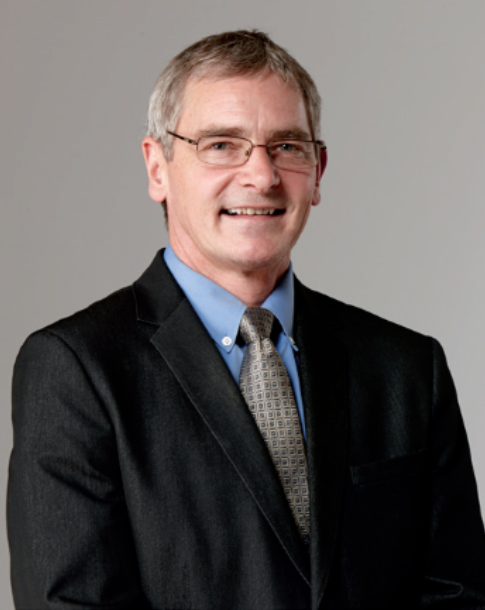 Michael Young
Canada Pork International
Michael Young has worked in the Canadian red meat industry for over 37 years specializing in pork and beef sales, marketing, product development and education in both the domestic and export marketplace. Young joined Canada Pork International (CPI) in 2007 and currently manages both CPI (export) and Canada Pork (domestic) marketing programs and services for the Canadian pork industry. Prior to joining CPI, he served as Vice President, International Programs for Canada Beef Export Federation and held senior management positions with the Beef Information Centre, Sunterra Meats and Alberta Pork Producers Development Corporation. Young learned primary processing, fabrication and sausage making skills in the late seventies and completed a retail meat cutting apprenticeship in 1981. Post-secondary marketing and business administration studies were completed at the Northern Alberta Institute of Technology in 1993 and he achieved Master Cutter certification from the Canadian Professional Meat Cutters Association in 1994.
During his professional career Young has promoted Canadian pork and beef in more than 25 countries and conducted over 300 carcass cutting, merchandising and cooking seminars. He has also authored numerous technical cutting manuals, buyers' guides, merchandising resources and financial analysis/yield performance tools for the Canadian red meat industry. Michael Young and his wife Karla live on Vancouver Island in British Columbia and have four grown children.
Presentation: Canadian Pork Quality with Confidence (Download PDF)
Breakout #1
---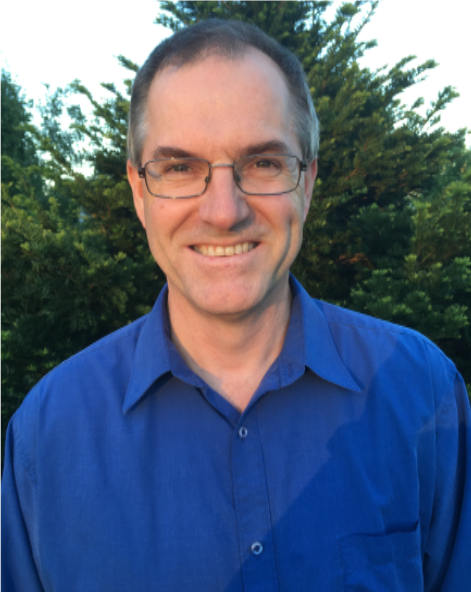 Brian Sullivan
Canadian Centre for Swine Improvement

Brian Sullivan MSc. Agr is the Chief Executive Officer of the Canadian Centre for Swine Improvement (CCSI) in Ottawa. He has been a geneticist working on the national swine improvement program since 1991 and General Manager at CCSI from 2003 to 2011. He completed his Masters degree in animal breeding and genetics at the University of Guelph in 1988. Brian oversees a team of geneticists and computer specialists at CCSI. The centre's mission is to help the Canadian pork industry with genetic improvement. The two main areas of activity are the Canadian Swine Improvement Program and applied research to keep Canada at the leading edge of genetic improvement technology. Current research is focusing on commercial use of novel technologies to evaluate and enhance health, pork quality, efficiency of production and other priorities identified by the Canadian Pork Value Chain Roundtable. Brian has been involved in many industry boards, committees and working groups such as the Canadian Swine Health Board, the Canadian Pork Council ID and Traceability Committee, PigGen Canada, Ontario Swine Improvement, the Canadian Meat Science Association and the National Pork Value Chain Roundtable.
Presentation: Pork, More than Just a Good Source of Protein (Download PDF)
Breakout #1
---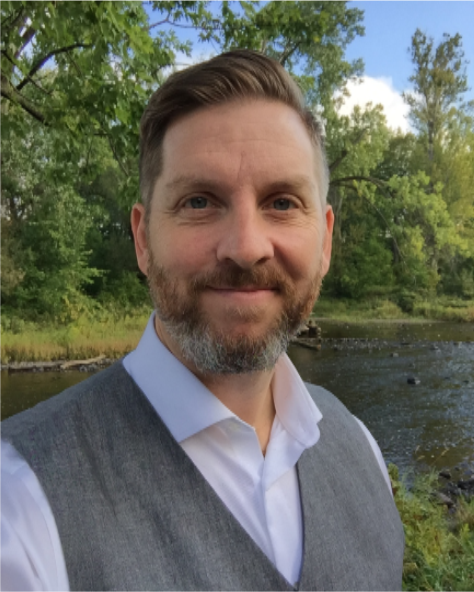 Stéphane Beaudoin
GestBEAu Inc.
Stéphane currently works as a private consultant in animal welfare, providing training, auditing and counselling to the Canadian Ag Industry. He had been a certified instructor with the Canadian Livestock Transport Program since 2009 and has trained thousands of people across Canada. Over the last 20 years, Stéphane has evolved mainly in the fields of animal production, animal health, corporate affairs and animal welfare. Since 2007, Stephane has developed a strong interest and a great enthusiasm for animal welfare. To date, he has trained and raised awareness of thousands of people on the importance of animal welfare, proper animal handling and biosecurity. Stephane is a McGill University graduate from the General Agriculture program and is also a professional agrologist (member of l'Ordre des Agronomes du Québec).
Presentation: Canadian Livestock Transport Program Update (Download PDF)
Breakout #2
---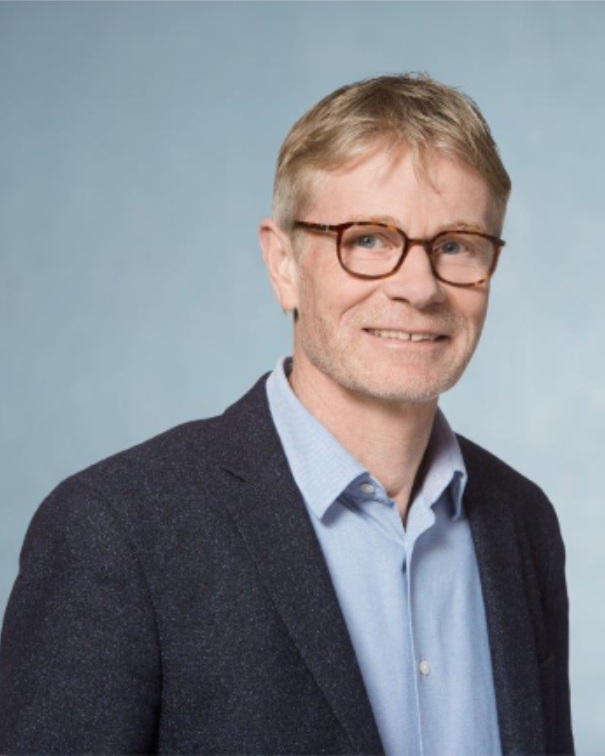 Niels-Peder Nielsen
SEGES
Niels-Peder Nielsen, Senior Specialist, MSc Animal Science, Sector Support, Danish Pig Research Centre. He has worked in the Danish pig industry for over 30 years with focus on pig production, pig housing and pig welfare and legislation. Today responsible for realizing the pigs sector's animal welfare policy and contact and negotiation with government departments and NGOs. From 2002 – 2015 he was the head of the Department of Housing & Environment at the Danish Pig Research Centre, where he has set up a scientifically powerful R and D team consisting of highly specialized and committed employees who have created valuable solutions to Danish pig producers. Scientific results include:
• Development of pig pens and housing systems that comply with increased requirements for welfare, external environment and efficiency.
• Development of two-climate pens for weaned piglets, which today are implemented on roughly 80% of all Danish pig farms.
• Development of group-housing systems for sows, which today as per legislation is implemented on all Danish pig farms.
• Established a certification scheme which audits all Danish pig farms.
• Presentations at conferences in Australia and Brazil on construction of housing systems that meet Danish and European animal welfare requirements.
Presentation: The Danish Way to Sustainable Solutions to Animal Welfare Challenges (Download PDF)
Breakout #2
---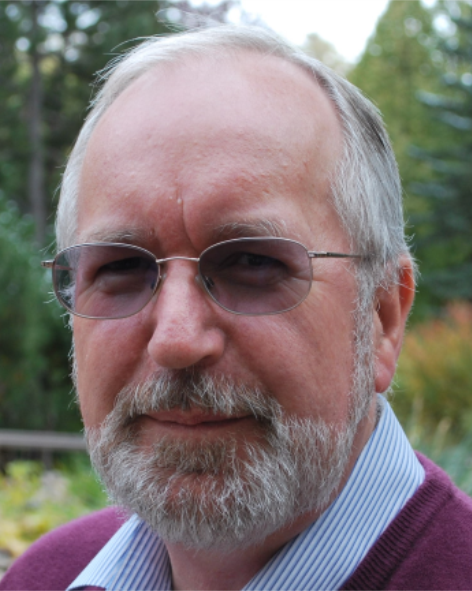 Graham Plastow
University of Alberta
Graham Plastow is Professor of Livestock Genomics and Chief Executive Officer of the Livestock Gentec Centre (funded by Alberta Innovates) at the University of Alberta. The Centre focuses on the development, implementation and adoption of genomics-based solutions for the livestock industry to help Canada's food industry satisfy consumer demand for safe, healthy, quality meat produced in a sustainable manner. Dr. Plastow joined the Department of Agricultural, Food and Nutritional Science at the University of Alberta in 2007, recognizing that the expertise and industry in Western Canada represented an opportunity to create a world-leading program across livestock species. Before this, he was Chief Technology Officer at Sygen International (one of the world's largest animal breeding companies when it was acquired by Genus in 2005/06). A pioneer of the application of genomics in livestock, Dr. Plastow trained in Biology and Genetics at the University of Leicester. He has more than 35 years' experience in the management and implementation of multidisciplinary research projects and technology transfer on an international basis. He has led or participated in numerous international research collaborations and has held positions on boards and committees of industry and research organizations, including the Roslin Institute in the UK and AgSights and DairyGen in Canada. Dr Plastow has participated in Genome Canada projects for the beef, dairy and pork sectors.
Presentation: Genomic Advances to Improve Feed Efficiency & Carcass Quality of Grow Finish Pigs (Download PDF)
Breakout #3
---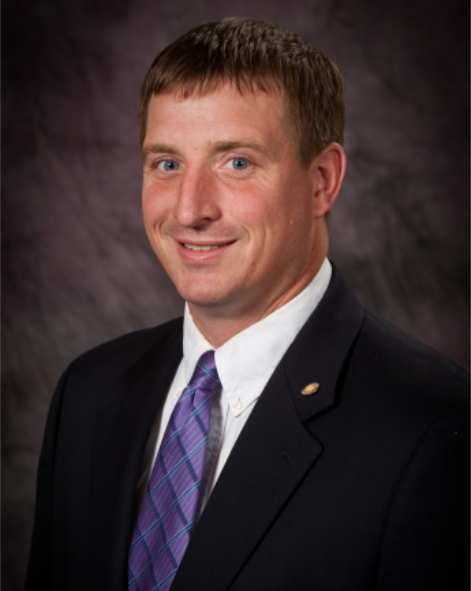 Joel DeRouchey
Kansas State University
Dr. DeRouchey serves Kansas State University Research and Extension as a Swine Extension Specialist. DeRouchey graduated from B.S in Animal Science from South Dakota State University and MS and PhD from Kansas State University in swine nutrition. Joel works as a member of the productive K-State Applied Swine Nutrition Team developing, evaluating, and disseminating the latest information to increase profitability of pork producers. He has received the 2018 ASAS Extension Specialist Award, South Dakota State University also has recognized him with their Outstanding Young Alumni Award, and Vance Publishing awarded him to the "40 under 40" recognition for leadership and commitment in advancing the cause to double food production by 2050. Joel has co-authored 135 refereed journal papers, 348 abstracts, 532 extension publications and field day reports, and 11 book chapters. Joel has been the PI or Co-PI on over $8 million in grants and gifts to Kansas State University to support research and extension efforts. Joel and his wife Julene have three children, James, Jenna and Jacob.
Presentation: Feeding Programs to Optimize Feed Efficiency & Carcass Quality of Grow Finish Pigs (Download PDF)
Breakout #3
---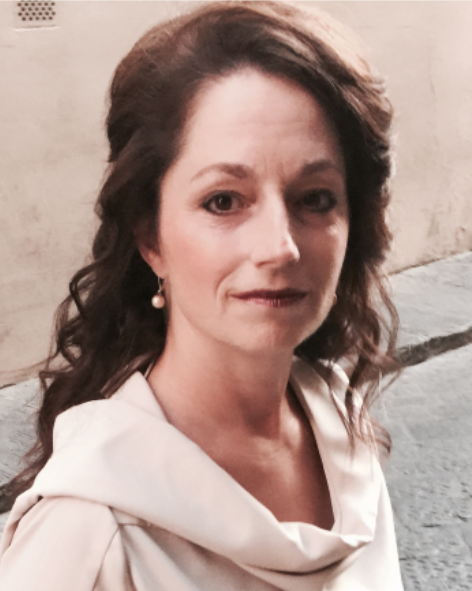 Karen Kerns
Kerns & Associates

Karen Kerns, is the CEO of Kerns and Associates. In this role, she builds and brands the business and recruits and grows talented stakeholders for Kerns and Associates and their clients. She also serves as the Entrepreneur in Residence for Iowa State University's President's Initiative on Entrepreneurship and as the Chair of Iowa State's Ag-Entrepreneurship Council. Her current and primary focus is driving development by building business and individual technical competency and behavioral capacity. She has 30 plus years' experience in the areas of business development and stakeholder engagement among international and domestic, governmental, educational, and corporate entities. She earned an MA from Iowa State where she taught or trained students, faculty, and staff for nearly two decades.
Presentation: Business Management & Development
Breakout #4
---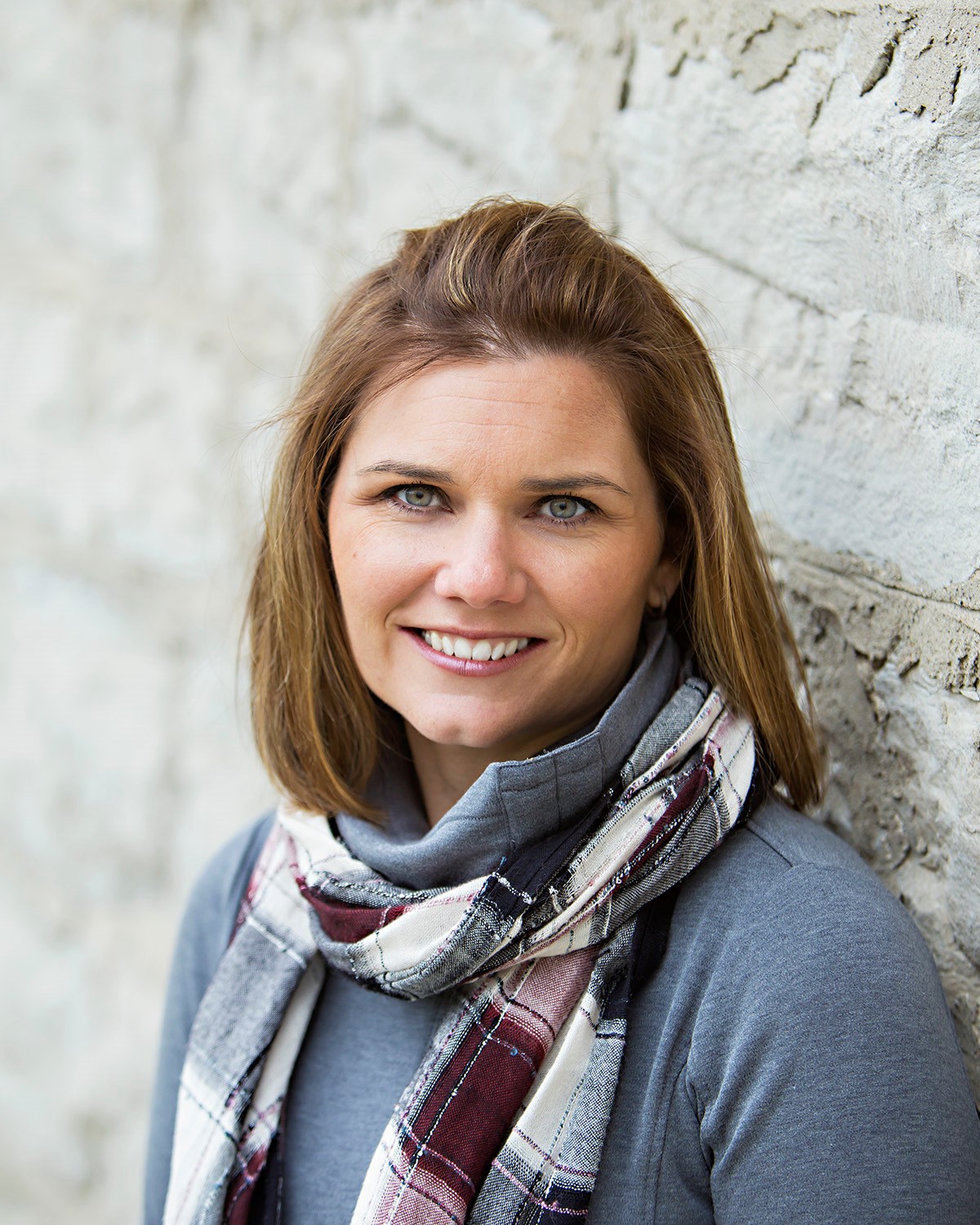 Andrea De Groot
Ontario Pork Industry Council
Andrea grew up on a small beef and crop farm in Southern Ontario, then attended the University of Guelph to study Agriculture Business. Upon graduation she worked as a Relationship Manager for 10 years with Farm Credit Canada at various locations in Ontario, as well as spending time within the credit adjudication team. She joined RBC Royal Bank in 2011 as an agricultural and commercial account manager as well as a trainer, and worked in various places through Southern Ontario. In 2016, Andrea became the Managing Director for Ontario Pork Industry Council which she says has been a great position to balance farm responsibilities, family time and incorporate past financial experience into the role. Andrea and her husband Mike, own and operate a hog and crop farm outside Stratford, ON. They have 4 kids ranging in ages from 11-3 who are active in sports.
Presentation: Utilizing High & Low Skill Programs in Canada (Download PDF)
Breakout #4
---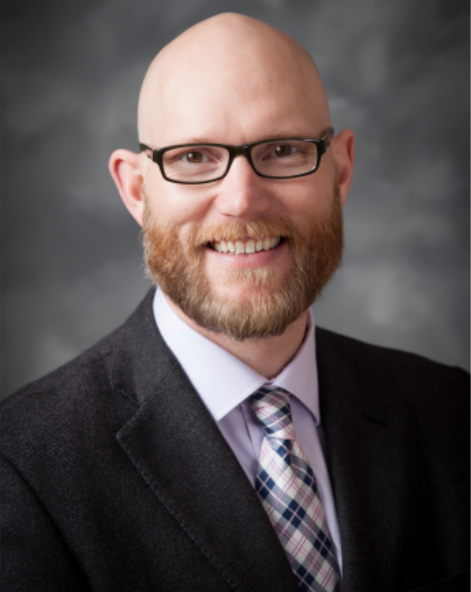 Blaine Tully
Swine Health Professionals Ltd.
Dr. Tully is a partner at Swine Health Professionals Ltd in Steinbach, MB. Dr. Tully takes great satisfaction from working with passionate people involved in producing food to feed the world. His veterinary work includes on farm health monitoring, helping farmers to improve farm production parameters, health and well being, and food safety programs. Throughout his career, Dr. Tully has been involved with many professional and industry groups including president of the Canadian Association of Swine Veterinarians, vice-president of the WCASV, Canadian Director of the American Association of Swine Veterinarians. Blaine volunteers on multiple Welfare and Antimicrobial Use committees in Canada and the USA.
Presentation: Batch Farrowing - Tools to Bullet Proof the Sow Farm (Download PDF)
Breakout #5
---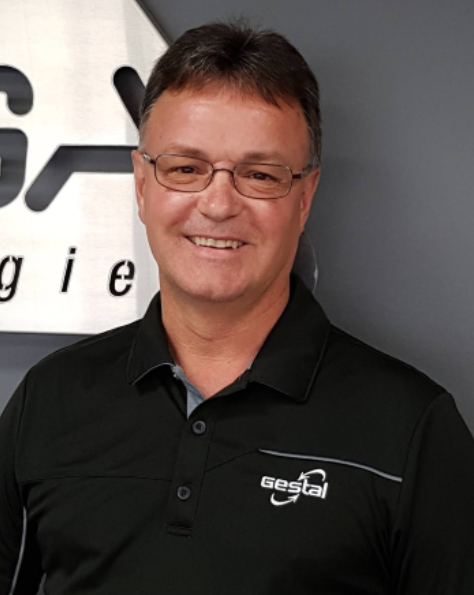 Sylven Blouin
Jyga Technologies

Sylven Blouin graduated in Animal science from Laval University in 1986. He started his career as barn manager (1350sows, farrow to finish) for a major integrator south of Quebec City. In 1989, he was named Supervisor, responsible for the genetic division. With the emergence of PRRS in the province in the 90's, the company decided to turn their entire barns to batch farrowing, in order to respect the all-in and all out in the farrowing section with the possibility to supply a single source of piglets to fill nurseries and finishing barns. Sylven has been implicated closely to this new practice for the organization and for their customers. In 2012, he was appointed with the task of converting all the farms of the company to the new code of practice standards in gestation. The company has about 20,000 sows at 9 sites.
As he has really appreciate working with large group housing, he has decided to make a major move in his career after 32 years with the same organization and start working for Jyga Technologies (manufacturer of Gestal branded products) as Animal Welfare Director in March 2018. Sylven is also, with wife Marie-Claire, owner of a nursery of 2000 piglets, rising F1 female for a multiplier.
Presentation: Batch Farrowing Conversions - What to Expect (Download PDF)
Breakout #5
---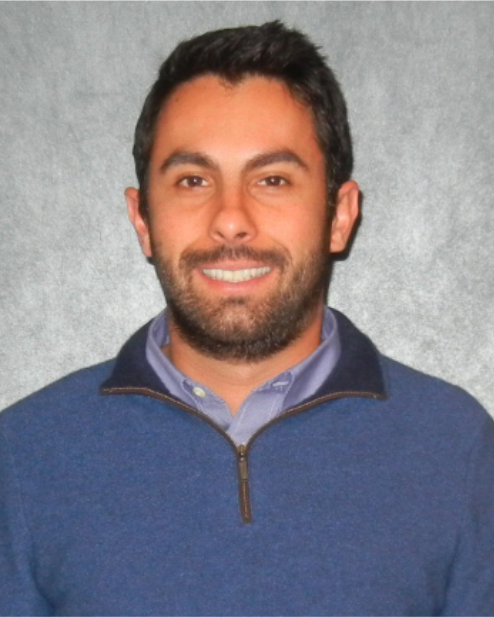 Marcio Goncalves
Jefo Nutrition Inc.
Dr. Márcio Gonçalves, graduated in Veterinary Medicine from the Federal University of Rio Grande do Sul in Brazil and then worked in commercial swine production and conducted large-scale commercial research in both North and South America. Dr. Gonçalves earned his PhD from Kansas State University in Applied Swine Nutrition focused on defining amino acid requirements and response to energy for maximum economic return of pigs under practical commercial conditions. After graduation, he worked for 3 years as a nutritionist for PIC and is, currently, Global Swine Technical Manager at JEFO Nutrition.
Presentation: Nutrition Related Factors Affecting Pig Survivability (Download PDF)
Breakout #5
---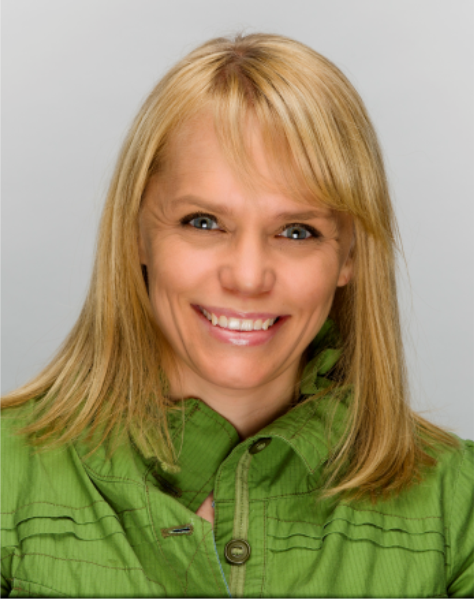 Jennifer Patterson
University of Alberta
Jennifer is a Research Associate at Livestock Gentec, at the University of Alberta. She received her MSc in Animal Science from the University of Alberta, specializing in Gilt Management and Reproduction. Jennifer is responsible for the overall management of a multi-year, multi-institution, research project on Sow Lifetime Productivity (SLP) funded by the National Pork Board, USA. She works closely with industry partners and pork production system's in North America to conduct innovative research projects in commercial settings, aids in the implementation of management practices to better capture genetic merit and improve efficiencies and profitability at production level, and provides technical advice and consultation on reproductive management of the breeding herd. She is responsible for the delivery of research results at various conferences, at invited industry and technical meetings locally and internationally.
Presentation: Gilt Management for Improved Sow Lifetime Productivity (Download PDF)
Breakout #6
---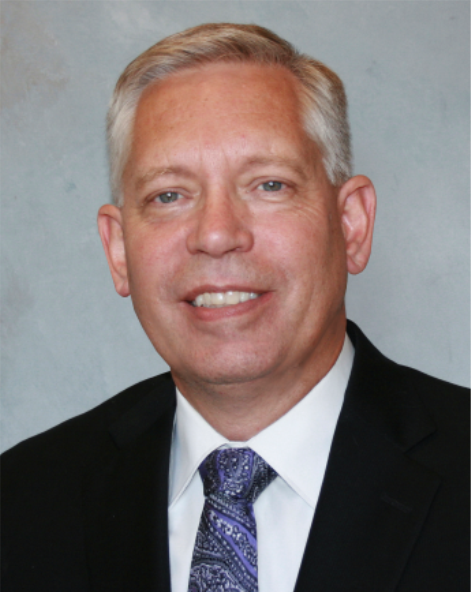 Derald Holtkamp
Iowa State University

Dr. Derald Holtkamp is an Associate Professor in the Department of Veterinary Diagnostics and Production Animal Medicine (VDPAM) in the College of Veterinary Medicine at Iowa State University (Ames, Iowa US). Dr. Holtkamp received his DVM, MS in Agricultural Economics and BS in Agricultural Business with a minor in statistics all from Iowa State University. Prior to joining Iowa State, he was a private veterinary consultant. He has also served as a technical services veterinarian for ADViSYS Inc., Vice President of Swine Applications for MetaFarms Inc., Director of Pork Development for E-Markets, Inc. and as a veterinarian and service manager for Smithfield Foods in Warsaw, North Carolina. Dr. Holtkamp's research focuses on biosecurity as well as the economics of swine production and management of swine diseases with an emphasis on PRRSV and PEDV.
Presentation: Economics of Sow Longevity (Download PDF)
Breakout #6
---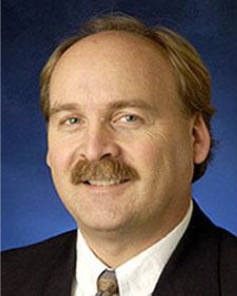 Jerry Torrison
University of Minnesota
Dr. Torrison earned his Ph.D. and D.V.M. degrees in Veterinary Medicine from the University of Minnesota and is a Diplomate of the American College of Veterinary Preventive Medicine. Originally from southeastern Minnesota, Dr. Torrison spent two years working for a mixed animal practice in Northfield, Minnesota before returning to graduate school and a residency in swine medicine. In 1993 he was awarded a one-year Fogarty International Fellowship for research in Ploufragan, France. Afterwards he spent five years working as the health assurance manager for PIC Inc.in Franklin, KY and six years as a consulting swine veterinarian in St. Peter, MN. He returned to the University of Minnesota to work as a diagnostician at the Veterinary Diagnostic Laboratory in St. Paul, Minnesota for seven years. Dr. Torrison was a veterinarian at Zinpro Corporation in Eden Prairie, MN for four years prior to being named Director of the Veterinary Diagnostic Laboratory at the University of Minnesota in 2016.
Presentation: Sow Mortality - Causes & Consequences (Download PDF)
Breakout #6
---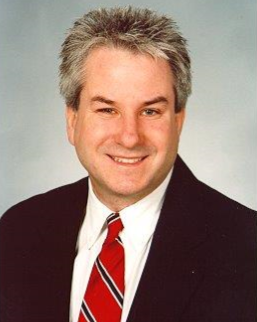 Tom Stein
Maximus Systems

Dr. Tom Stein is Senior Strategic Adviser for Maximus Systems, leading the design and development of next-generation pig and poultry production management software using machine learning to automate pattern recognition and analysis. He is the designer of the PigCHAMP software and co-founder of MetaFarms. He was named one of the top 50 men and women who truly have made a difference in the US pork industry. The American Association of Swine Veterinarians recognized Dr. Stein for outstanding contributions to swine production and health.
Presentation: Smart Systems in Pig Production
Breakout #7
---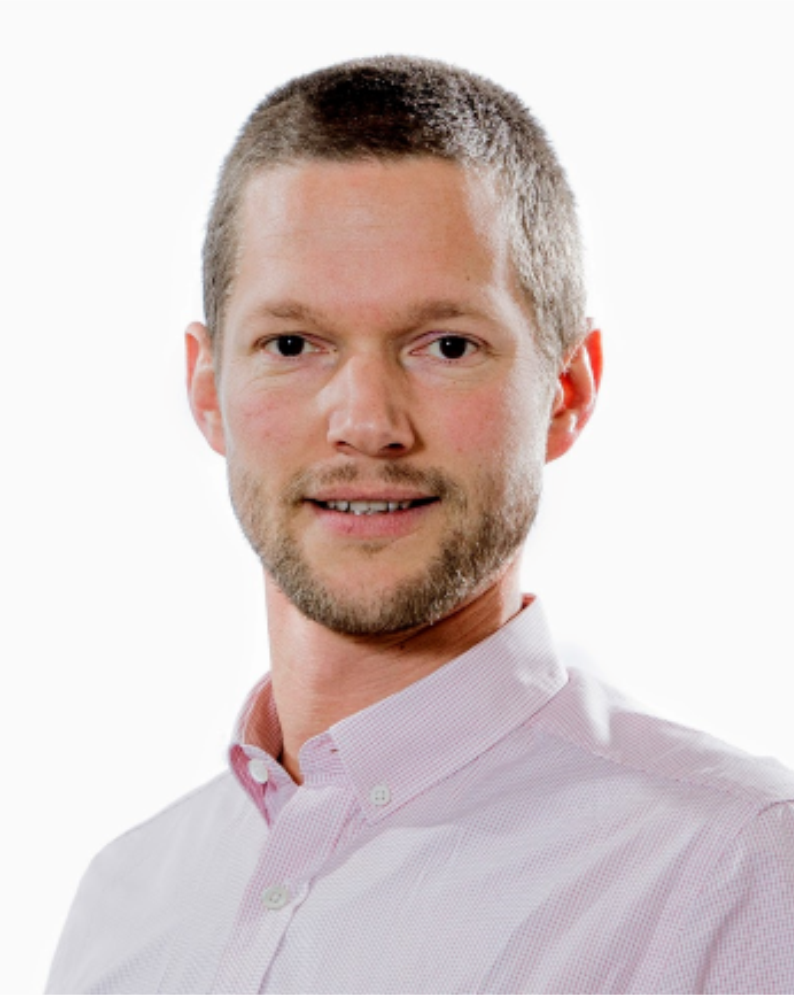 Bram Visser
Hendrix Genetics

Bram studied Mechanical Engineering at Eindhoven University of Technology and obtained his MSc degree in 2010. After working as a dairy automation engineer at Fusion Electronics in the Netherlands, he joined agribusiness consulting company AbacusBio in Dunedin, New Zealand. At AbacusBio he worked on different animal breeding projects on sheep and dairy cattle as well as automation of extensive farm systems with drones. He currently holds a position as geneticist at Hendrix Genetics, a multi species breeding, genetics and technology company. Here, Bram works on big data, artificial intelligence and precision phenotyping projects for all the species of Hendrix Genetics, including Hypor Swine.
Presentation: Augmented Intelligence for Better Swine Breeding (Download PDF)
Breakout #7
---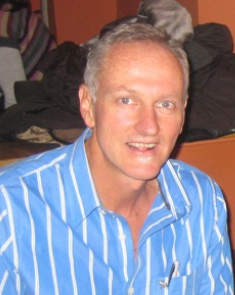 Richardo Segundo Cochran
OPP Group
Ricardo Bruce Segundo Cochran graduated in 1985 from the Universidad de la República in Uruguay with a degree in Veterinary Medicine and Technology. In 1989 he received a Master of Science Pig Production degree from the Universidad de Aberdeen in Scotland. He was an independent Pig Production Advisor to more than a dozen out door pig producers in Uruguay from 1985 to 1988. He has won the 1987 Canning Award of the year, delivered by the British Embassy of Uruguay, for the highest qualifications as a Scholarship winner.
Dr. Segundo Cochran was an Assistant professor to the Pig Production Department of the Veterinary Faculty from1984 to 1996. He has also been the Production Designer & Manager of a 2000 sow three site farm in Uruguay from 1992-2002. This farm had the largest computerized automatic liquid feeding system in South America. From 2002 to 2008 he provided swine technical service for Latin America for Hipra Laboratories. In 2008 he entered the OPP (Optimal Pork Production) consultant group based in Spain, working in R&D and supporting clients locally and internationally.
Presentation: Farm Center Data Integration Platform
Breakout #7
---