2018 Speakers
PLENARY SPEAKERS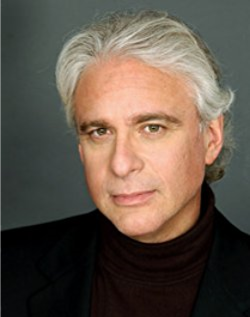 Jeff Ansell
Jeff Ansell & Associates

When Jeff Ansell used to walk into the newsroom every day, his editors would ask "Well Jeff, whose life are you going to ruin today?" As an investigative journalist, Jeff Ansell exposed drug-pushing doctors, caught Nazi war criminals and exposed cases of abuse in Ontario nursing homes. Jeff, who would often dedicate a full year to investigate a single story, appeared on TV, radio and in newspapers and magazines. Wanting to build on what he learned as a journalist, Jeff moved into the world of public relations and went on to serve senior vice president of Hill and Knowlton, one of the world's largest PR firms. After creating a media training department for Hill and Knowlton Canada, Jeff decided to start his own consulting practice – Jeff Ansell & Associates. In his practice, Jeff helps Fortune 500 companies, government leaders and newsmakers create strategies to manage tough, high profile, no win situations. Among other assignments, Jeff counselled BP's partner in the Gulf Oil Spill, advised PG&E in the Erin Brockovich case and has trained White House spokespeople. Through Jeff's counsel, clients learn how to answer challenging questions, communicate in a crisis and speak in an honest and trustworthy way. Jeff has also been an instructor for the MIT-Harvard Public Disputes Program Dealing with an Angry Public sponsored by Harvard Law School. Jeff also lectures at the Harvard Business School for MBA students in the Managing, Organizing and Motivating Value course. Jeff's experience as a journalist has given him the practical knowledge and ability to instinctively react to his clients' most difficult situations. He is the author of the best-selling book When the Headline Is YOU: An Insider's guide to Handling the Media.
Presentation: When the Headline is YOU
Wednesday Plenary
---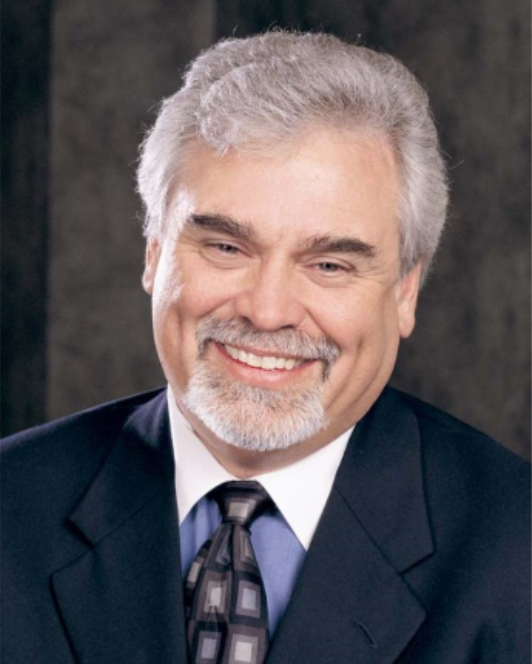 Larry Martin
Dr. Larry Martin & Associates, and Agri-Food Management Excellence, Inc
Larry Martin is currently a principal in Agri-Food Management Excellence, Inc a management training company and Dr. Larry Martin and Associates, a consulting operation. He teaches and coaches managers of farms, agribusiness and food companies from both Canada and the United States. He also writes and consults on agri-food policy, commodity markets and strategy. He has worked with a wide array of companies and organizations in developing their strategic and operational, and/or risk management plans. He writes a monthly column on commodity markets for Food in Canada magazine. His work has garnered him the awards of Fellow of the Canadian Agricultural Economics Society, the Wilson Loree Award for Excellence in Farm Business Management, and the Ontario Agricultural College Alumni Award for Excellence in Research. He was awarded a Queen Elizabeth ll Diamond Jubilee Medal in 2012 for his contributions to Canada. Larry holds Bachelors, Masters, and PhD degrees in agricultural economics. He was Professor and Chair in the Department of Agricultural Economics and Business at the University of Guelph. He was the founding Executive Director and subsequently CEO of the George Morris Centre, an independent think tank on agricultural issues and policies located in Guelph. He chaired a national task force on competitiveness in the agri-food sector for the federal Minister of Agriculture. He is responsible for the highly acclaimed management and industry training programs that were run by the George Morris Centre and now by Agri-Food Management Excellence. He has a substantial body of refereed and non-refereed research on economic issues in the agri-food sector. Larry is or has been a director of Ridley Canada, Lake Erie Farms, Taps Breweries Incorporated, Big Sky Farms, Coldspring Farms and a member of advisory boards for the Macdonald-Laurier Institute, Agriculture and Biotechnology Division of the Saskatchewan Research Council and of Burnbrae Farms. He is also a number of the Institute of Corporate Directors.
Presentation: Using Futures & Options to Manage Price Volatility (Download PDF)
Wednesday Plenary
---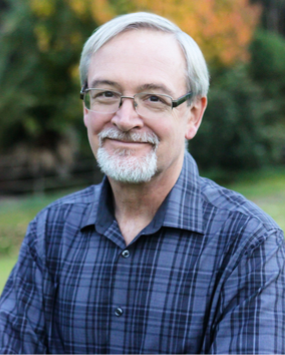 Steve Savage
Savage & Associates Consulting

Steve Savage has worked with various aspects of agricultural technology for more than 40 years. Steve was an undergraduate in biology at Stanford and then completed an M.S. and Ph.D. in Plant Pathology at the University of California, Davis. He has worked for Colorado State University, in fungicide discovery at DuPont, and at the bio-control start-up, Mycogen. Since 1996 Savage has been an independent consultant working with a wide variety of clients on topics including biological control, biotechnology, crop protection chemicals, post-harvest waste reduction, sustainability metrics, biofuels, and soil health. Since 2009 Steve has also been active as a writer and speaker on food and agriculture issues (www.drstevesavage.com). He is a Forbes contributor on these topics, and has a podcast called PopAgriculture sponsored by the non-profit, CropLife Foundation.
Presentation: The Future of Agriculture - Challenges, Threats, Barriers & Opportunities (Download PDF)
Thursday Plenary
---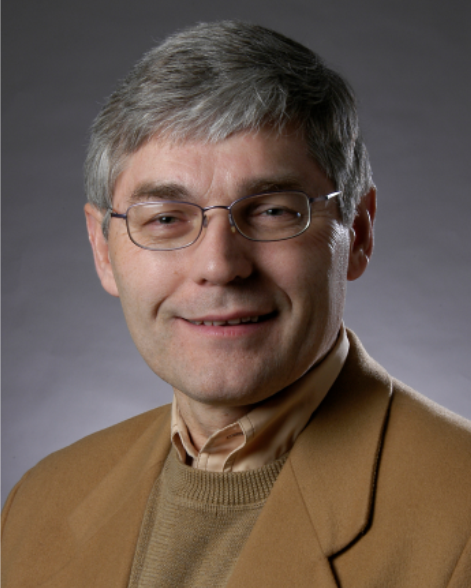 Ron Plain
University of Missouri

Dr. Ronald L. Plain is Professor Emeritus in the Department of Agricultural and Applied Economics at the University of Missouri-Columbia. He was a faculty member at MU from 1981 to 2015. Ron received his B.S. and Masters degrees in Agricultural Education from the University of Missouri and his Ph.D. in Agricultural Economics from Oklahoma State University. His areas of expertise include livestock marketing, farm business management, and swine production. Since coming to the University of Missouri, Ron has made over 2200 presentations to farm audiences across the country and has authored over 500 published materials. Dr. Plain has served as President of the Extension Section of the American Agricultural Economics Association and has agricultural experience in 17 foreign countries.
Ron has been honored during his career by receiving 19 awards of excellence including the Governor's Award for Quality and Productivity and was named five times as the outstanding State Extension Specialist. He was the first director of the Agricultural Leaders of Tomorrow program in Missouri and was selected as Agricultural Leader of the Year in 1999. Ron grew up on a diversified crop and livestock farm near El Dorado Springs, Missouri. He taught vocational agriculture for three years at Odessa, Missouri, before returning to graduate school. Dr. Plain is married and has three children.
Presentation: Hog Market Outlook & Pricing Mechanisms (Download PDF)
Thursday Plenary
---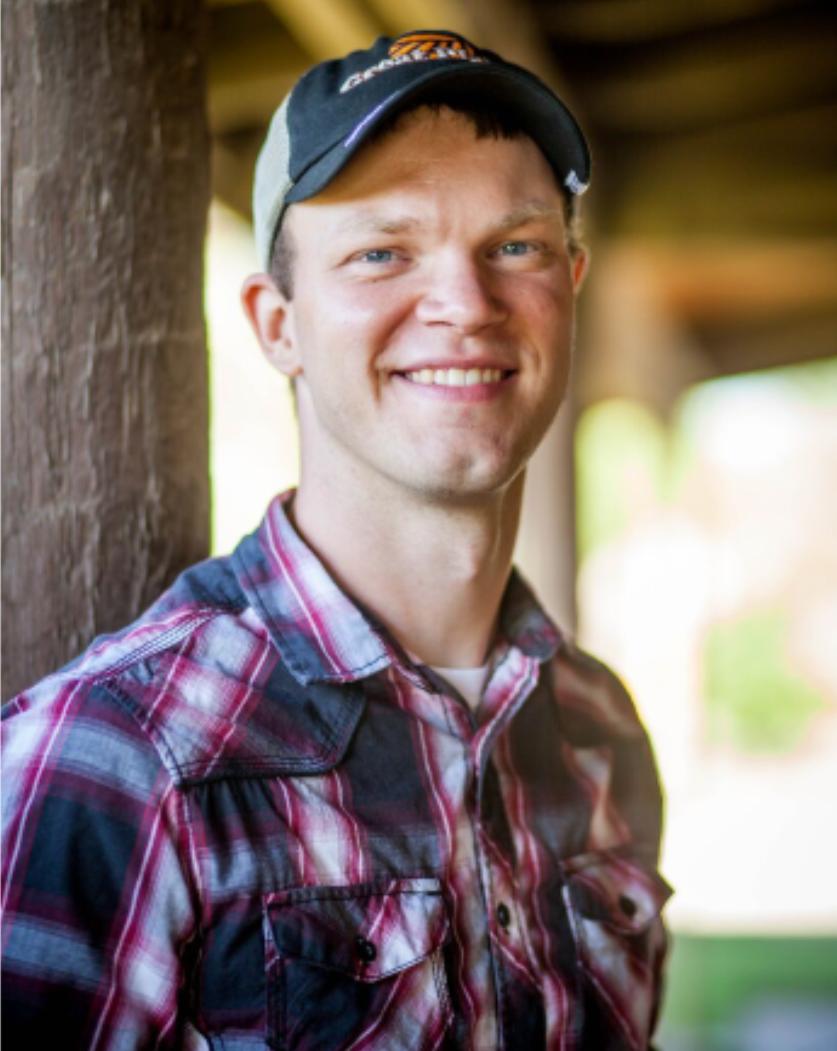 Greg Peterson
Peterson Farm Brothers

Greg Peterson is a 2013 graduate of Kansas State University where he majored in Agricultural Communications and Journalism. He grew up and still works on a family farm near Assaria, KS with his parents, 2 brothers, and sister. In 2012, Greg founded the "Peterson Farm Brothers" with his siblings. The videos that have resulted have reached over 45 million people in 5 years and have led to an increased role in agricultural advocacy for Greg. He has now given over 300 speaking presentations in 40 states and 8 countries and is passionate about the future of the agricultural industry.
Presentation: I'm Farming & I Grow It - An AgVocating Success Story
Thursday Closing Plenary
---
BREAKOUT SPEAKERS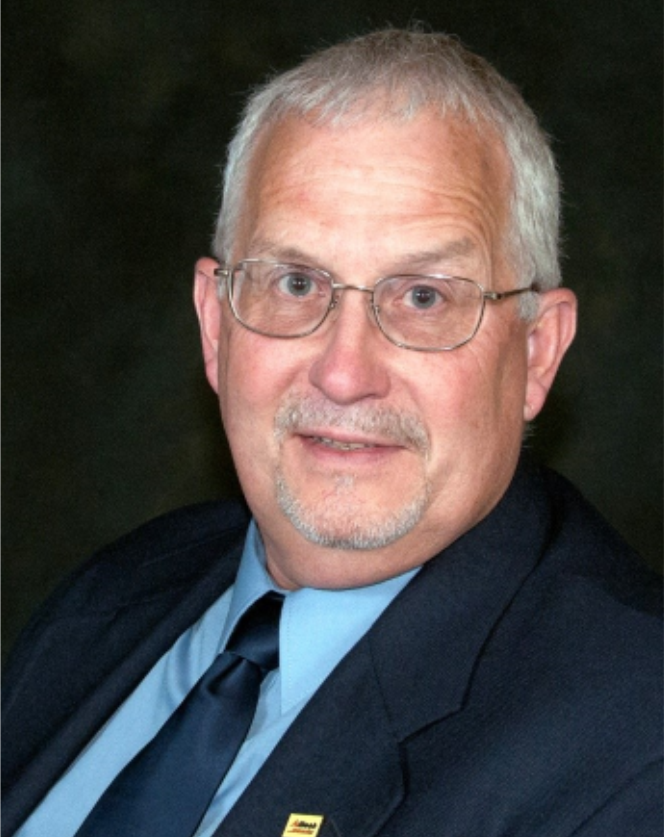 Max Hawkins
Alltech
Dr. Hawkins works with the Alltech Mycotoxin Management Team providing Risk Assessment and Technical Support at all levels. He brings years of experience that includes not only mycotoxin management but livestock production, nutrition, breeding and genetics covering all livestock species. His past experience has included the University of Illinois, University of Tennessee, Morehead State University, California Polytechnic State University, National Swine Registry, Continental Grain Company, Hubbard Feeds and Micron Bio-Systems. In addition to his duties with Alltechs Mycotoxin Management Team he provides nutritional support to Alltechs Feed Division and many Alltech customers. Dr. Hawkins resides in Noblesville, IN.
Presentation: Prevalence & Effects of Mycotoxins on Canadian & North American Pork Production
Breakout #1
---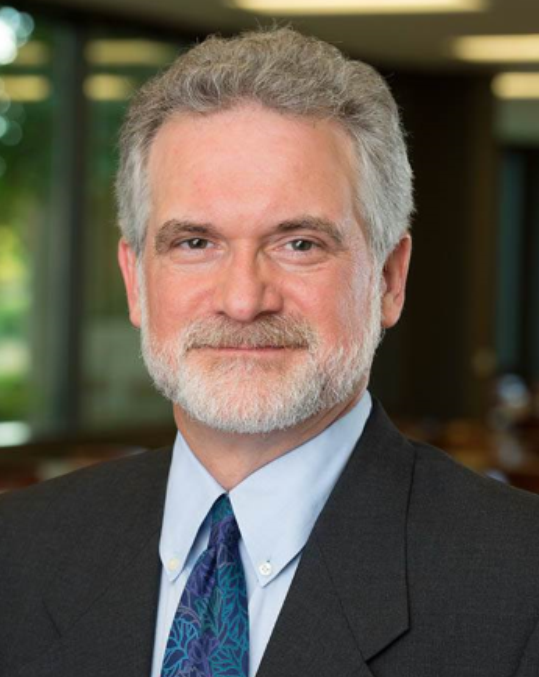 Don Giesting
Cargill Animal Nutrition

Don is a native of eastern Indiana, where he grew up on a swine and mixed agriculture farm. His educational trail included stops at Purdue University (B.S. in Animal Science), and the University of Illinois (M.S. and Ph. D. in Swine Nutrition). His thesis work involved digestive development of the young pig and effects of protein sources and organic acid supplementation on pig performance and health. Following graduate school, he spent three years working in product and technology development at Central Soya Company, before joining Cargill Animal Nutrition (CAN) in 1990. He has worked in various capacities with Cargill, including swine nutrition technology development, ingredient evaluation & formulation system development, laboratory management, and customer solution roles during his first 11 years. For the past 16 years, he has worked across species in a variety of roles involving technology, marketing, and development related to non-medicated feed additives, including a focus on mycotoxin risk mitigation. Currently, Don leads technology and marketing of an expanding portfolio of performance additives for livestock species.
Presentation: Mycotoxin Detection & Solutions (Download PDF)
Breakout #1
---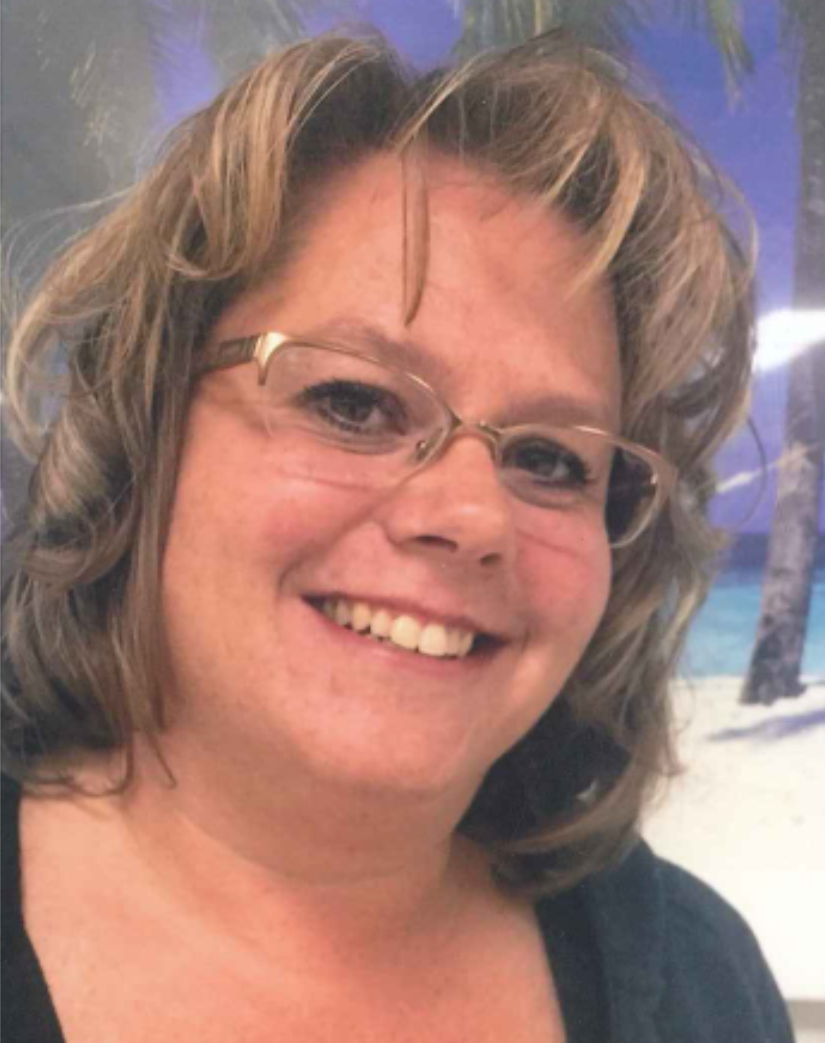 Trish Hyshka
Sunterra Farms

Trish Hyshka is a Human Resource Manager for Sunterra Farms Ltd. and Sunterra Meats in Acme and Trochu, Alberta. Trish has worked for Sunterra for 24 years starting her career with the company as a stockperson in the Nucleus Farm of the company which was then known as Pig Improvement Canada. Trish has done many different jobs within Sunterra, was a Farm Manager, a Production Training Manager, Payroll Manager and then finally HR Manager. Currently she looks after about 200 employees between the two divisions of the company. Her biggest reward is watching people progress and grow into bigger roles. Her passion is Leadership and training Supervisors to be better leaders. Trish lives with her husband Scott, and two boys, Dylan and Kayden in Carbon, AB.
Presentation: Personality Testing & Profiling (Download PDF)
Breakout #2
---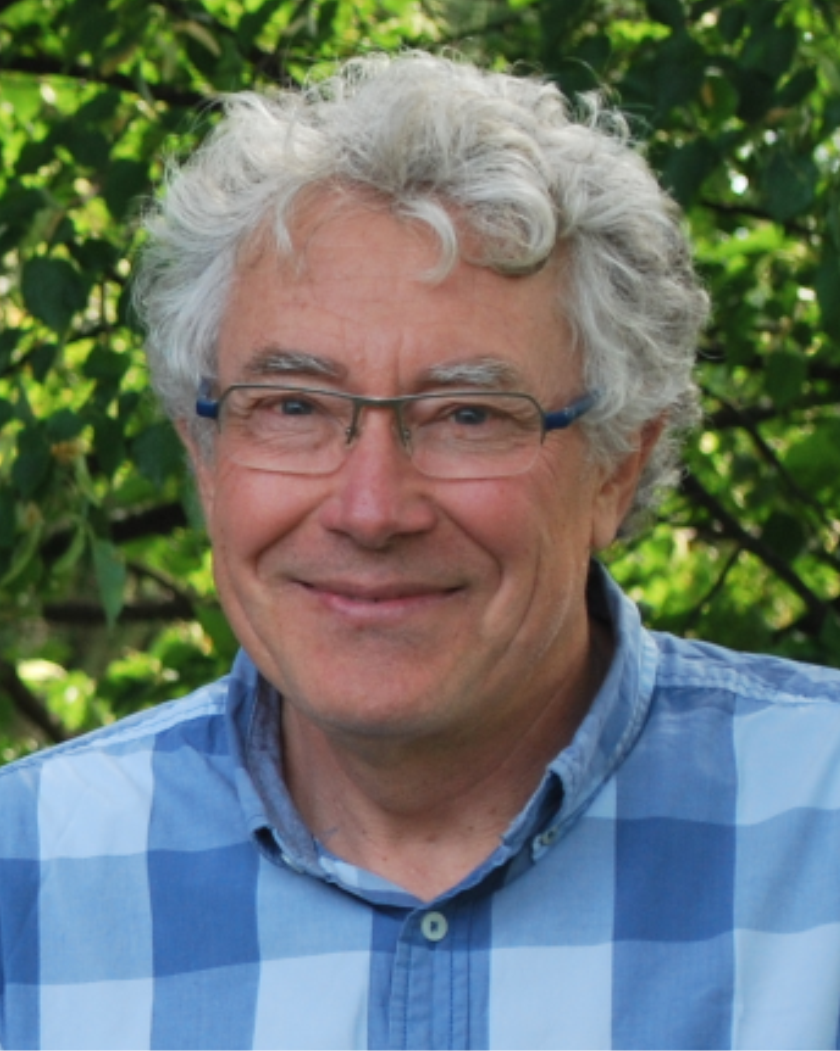 Candido Pomar
Agriculture & Agri-Food Canada

Dr. Pomar is a research scientist with Agriculture and Agri-Food Canada based at Sherbrooke (Lennoxville), Quebec, since 1991. He also acts as adjunct professor at Laval and Sherbrooke universities in Québec, and UNESP university in Sao Paolo, Brazil. Dr. Pomar is heading a research program in swine nutrition, mathematical modeling and carcass evaluation systems. In collaboration with other scientists, Dr. Pomar is engaged in the development of an innovative precision feeding and farming system which will enhance profitability and competitiveness of the Canadian swine industry. Dr. Pomar has a large network of collaboration nationally and internationally and has contributed to training many graduate students. His publication record consists of 115 scientific papers, 65 of them peer reviewed, 16 book chapters, and 7 patent depositions and inventions. Dr. Pomar is committed to the animal science community participating to several scientific societies, having served as Eastern Director of the Canadian Society of Animal Science and for two terms as associate editor for the Canadian Journal of Animal Science.
Presentation: The Challenges of Estimating Optimal Nutrient Allowances in Growing-Finishing Pigs and the Future of the Swine Industry (Download PDF)
Breakout #3
---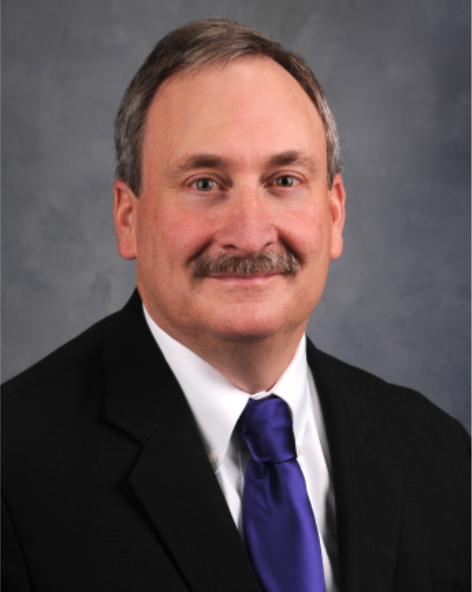 Bob Goodband
Kansas State University

Dr. Bob Goodband is part of an applied swine extension/nutrition team with programs focused on developing, evaluating and disseminating the latest information to increase the profitability of pork producers.
Presentation: An Update on Amino Acid Requirements for Swine - Nursery & Grow-Finish (Download PDF)
Breakout #3
---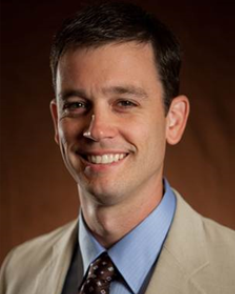 Joel Spencer
JBS United

Joel Spencer is presently the Director of Customer Innovation within the Animal Nutrition and Health Division at JBS United. Joel earned his Ph.D. in Swine Nutrition from the University of Missouri in 2001. Joel joined JBS United in 2002 where he has held roles focused in swine technical service, swine and poultry research, and collaboratively developing innovative products and approaches with universities, biotech companies, and swine production systems. To stay connected with the changing needs of swine production, he works directly with customers to develop feeding programs for swine producers in North America and Asia. Joel is the proud father of three boys and lives in Westfield Indiana with his wife Amy.
Presentation: Nutrition to Support Healthy Weaned Pigs (Download PDF)
Breakout #4
---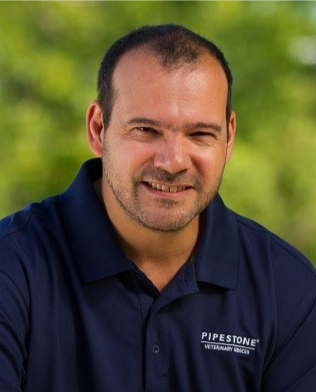 Gustavo Pizarro
Pipestone Veterinary Services

Gustavo Pizarro, graduated from Universidad Mayor, Santiago-Chile as BS and DVM in 1995. With more than 20 years of experience in swine production as technical consultant and sales manager with PIC Customers in Latin America. Work with Pipestone System in 2004 has Production Specialist in the position of PIC technical on-site person development SOPs programs to increase production performance across the system, focused in Sow Herds. Then after 3 years, in 2006 get back to Chile as technical director of PIC in the region and sales manager 2011, opportunity when accepted to join to Pipestone team in 2012, working as production consultant internally and outside of the system in North America and South America. Currently is Technical Service Director accountable records management, research and development, semen quality control assurance and business development in Latino America.
Presentation: 10K Start-up Experience in Mexico
Breakout #4
---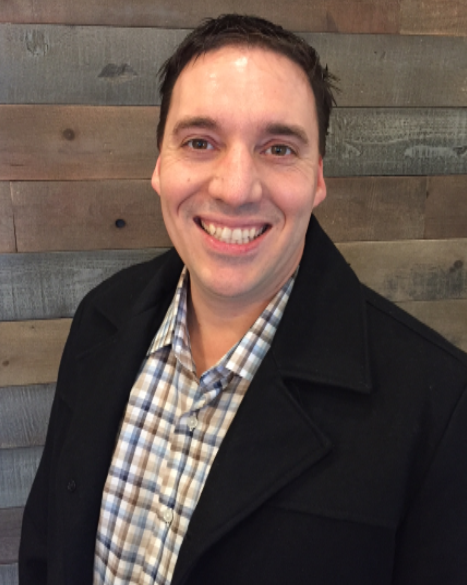 Mike Cronin
Cronin Family Farms

Mike Cronin has an entrepreneurial spirit that has fuelled his passion for agriculture. He and his wife Amy, along with their six children call Huron County home. They have grown their hog farm in Ontario over the years and are currently farming in Iowa and Missouri as well. Together, they have diversified within the hog market, focusing on adding value through innovation, strong relationships and niche markets. Mike and his wife Amy were chosen as the Outstanding Young Farmers for Ontario in March, 2015, for Canada in November, 2015 and as the BMO Farm Family of the Year in 2016. Mike has been an avid soccer coach for 23 years, finds joy in the daily hustle and bustle of a large family, and enjoys travelling the world, finding a pig farm no matter where he ends up!
Presentation: Highlighting New & Innovative Technology from Around the Globe
Breakout #5
---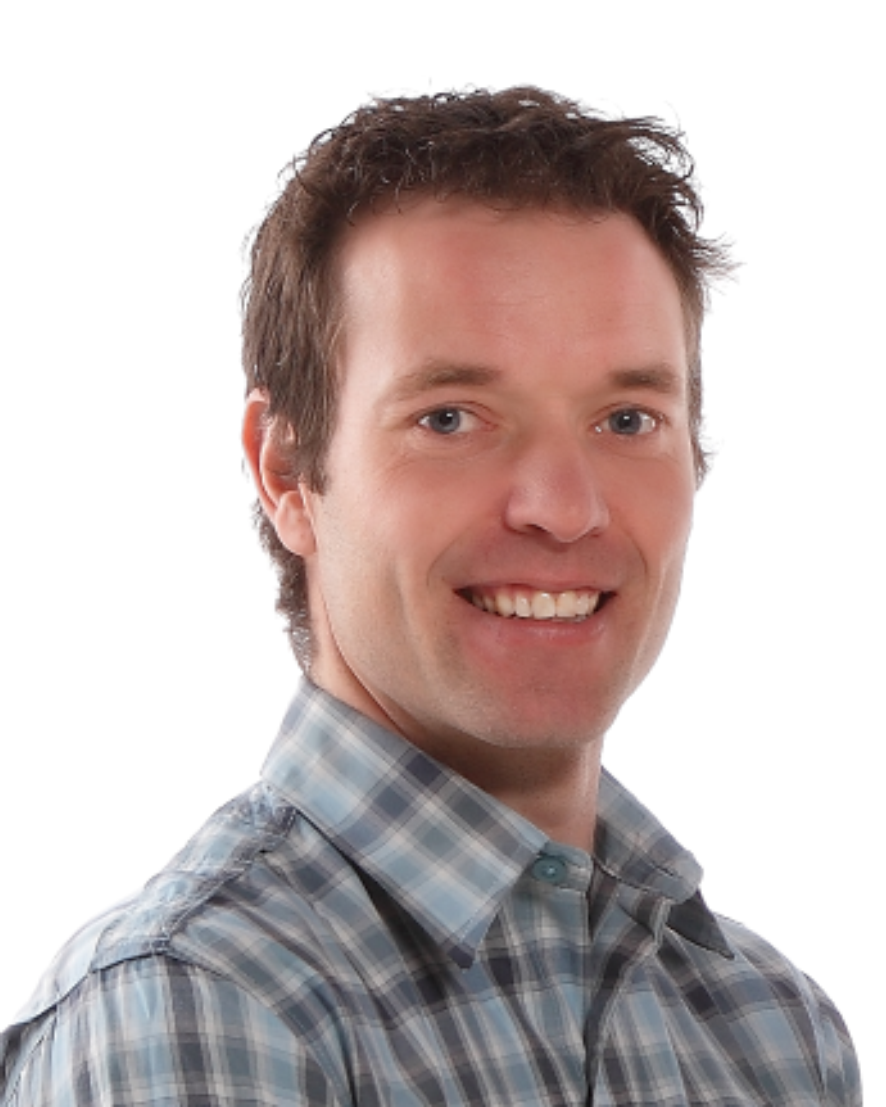 Frédéric Fortin
Centre de développement du porc du Québec inc.
With a Bachelor's degree in Agronomy from Université Laval and a Masters in Quantitative Genetics from McGill University, he first worked for two years in R&D for Génétiporc. For the past thirteen years, he has been at the Centre de développement du porc du Québec inc (CDPQ) as a specialist in the field of animal breeding and genetics. As part of this work, he is in charge of research projects and developments within this field, including the CDPQ genetic evaluation program and the trials carried out at the Deschambault test station. His involvement in R & D, the trials at the test station and in the genetic evaluation program gives rise among other things, to his participation in the Canada-wide development and transfer of new technologies in swine genetics.
Presentation: Results & Perspectives about Automated Water Intake Recording, Infrared Thermography & Visual Systems (Download PDF)
Breakout #5
---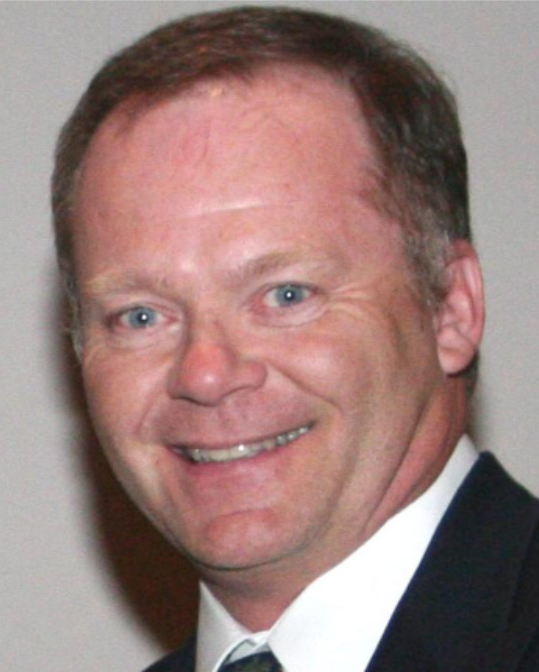 Lee Whittington
Prairie Swine Centre
As President/CEO of the Prairie Swine Centre Lee is responsible for implementing the corporation's strategic plan and overseeing the administration, funding and on-going research programs in Nutrition, Engineering and Applied Ethology, as well as guiding the graduate student education and technology transfer objectives of the Centre.
Previously, as Manager of Information Services for Prairie Swine Centre, Lee was responsible for all technical extension programs at the Centre as well as demonstration research projects. Areas of interest have included Segregated Early Weaning and, Large Group Housing research, satellite conferencing, website database development, greenhouse gas mitigation program, impact of research on farm production through development of an Enterprise Financial Model and between 2002 and 2006 the development of the Pork Interpretive Gallery, a science centre located within PSC Elstow Research Farm, a 600 sow farrow to finish barn.
Lee's primary focus has been developing communications programs that allow the commercial pork industry to adopt new technology and management procedures quickly thus improving their ability to maximize net income and address sustainability issues. Lee is an active speaker at industry conferences across North America and a regular contributor to several trade publications.
In 2005 Lee was awarded the Animal Industries Award in Extension and Public Service from the Canadian Society of Animal Science. This is the highest award given for contribution to the industry by a non-research professional in the animal industry. In 2006 Lee was awarded the Agri-Food Award of Excellence in Agricultural Awareness and Education. This national award was the first to be earned by a Saskatchewan resident, recognizes individuals that have made a significant contributions in promoting public awareness and understanding of the agriculture and agri-food sector through outreach activities, events and projects.
Presentation: Finding New Technologies for the Pork Industry (Download PDF)
Breakout #5
---
Mark Wilson
Zinpro Performance Minerals

Mark, received his PhD at the University of Kentucky in reproductive physiology. He was a Professor at the University of Minnesota, Waseca for 11 years where he won Morse Amoco Award and a couple of national awards for undergraduate education and coordinated the swine research at the Southern Experiment Station. He spent 9 years as director of technical service at United Feeds while overseeing the boar and sow research. He served as vice president of research and technology transfer at Minitube of America. Currently he is one of the swine scientists of the Research and Nutritional Services Team for Zinpro Corporation. Mark is an adjunct professor for the University of Wisconsin and the University of Minnesota. He serves on committees for masters and PhD students. Mark is a frequent speaker at National and International Swine events and has spoken in 40 different countries. He and his wife Molly raised three daughters and are enjoying time with their grandchildren.
Presentation: Foot Print of Sow Management
Breakout #6
---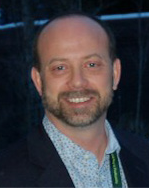 Michael Dyck
University of Alberta

Michael Dyck obtained a B.Sc. (Agri.), with the honour of distinction, from the University of Manitoba and then pursued graduate studies at the University of Guelph where he obtained a M.Sc. with a specialization in reproductive physiology. Dr. Dyck then went on to work in the field of artificial insemination in swine at First Choice Genetics in Woodstock, Ontario and later joined ReproMed Ltd. in Toronto, Canada's largest human sperm banking facility. He then enrolled in Laval University's Ph.D. program where he was a FCAR and NSERC Scholar. During his Doctoral training, Dr. Dyck conducted research into the use of transgenesis to alter physiological traits in swine. Upon completing his PhD he joined TGN Biotech Inc., Quebec City as an NSERC Industrial Research Fellow and eventually assumed the position of Director of Transgenics and Cell Biology for this company. Dr. Dyck then joined of the Faculty of Agricultural, Life and Environmental Sciences at the University of Alberta in 2004 and has been conducting research focused on the development and application of molecular techniques and reproductive technologies, in collaboration with the pork production industry, to improve breeding efficiency in swine. He was co-lead on the Pan-Canadian NSERC Strategic Research Network "EmbryoGENE" efforts to address the effects of reproductive technologies and maternal factors on embryo quality in swine. He is currently leading the Genome Canada project on genomics of swine health.
Presentation: AI Management to Optimize Sow Productivity (Download PDF)
Breakout #6
---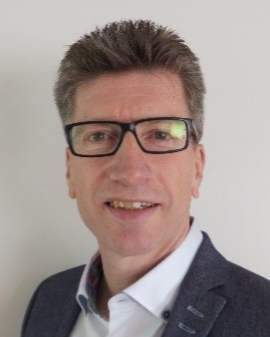 Ad van Wesel
Cargill Animal Nutrition

Ad van Wesel ensures the customers' needs are represented in technology development in his role as Global Swine Technology leader. He is dedicated to ensuring that technology is developed that fits the market need, and then applied in the right way so that producers can improve their economics through nutrition, animal welfare, and production management. Ad began building his customer insight in 1986, and his broad experience ensures the voice of the customer is represented throughout new technology solutions. His expertise grew through experience in multiple functions, each with a unique perspective on nutrition and each also lending important insight to customer needs.
He was a swine farm sales and consultant, a swine product manager swine throughout the 1990s, and Head of Formulation, Laboratory and Quality assurance with Provimi from 1999 until 2008, when he was promoted to Technical Director Provimi with increasing responsibilities until the appointment to Global Swine Technology Director after the Provimi and Cargill merger. Currently Ad is Global Species Lead for Swine. Ad spends 50% of his time on supporting CAN China. Ad attended the Agricultural High school in Dordrecht [NL] plus the College for Animal Husbandry Alemlo [NL] and earned his Bachelor of Science degree in Intensive animal husbandry with a swine and poultry emphasis. Ad attended several educations both internal and external the company. He followed the 2 year Business Management training at Hogeschool Westbrabant in the Netherlands. As a cyclist he knows persistence is key to achieve your goals. This applies for work and in private life.
Presentation: Piglet Livability as KPI and How to Influence (Download PDF)
Breakout #6
---
Egan Brockhoff
Prairie Swine Health Services

Dr. Egan Brockhoff is a strong advocate of agriculture and agribusiness. He is a graduate of the Western College of Veterinary Medicine at the University of Saskatchewan. He and his family operate a third-generation mixed farm in central Alberta. He is the President and a practicing veterinarian with Prairie Swine Health Services in Red Deer Alberta and the Veterinary Counselor for the Canadian Pork Council. Prairie Swine Health Services is a swine medicine and consulting practice offering a wide variety of services to farms and farm families across Western Canada, the US Midwest and Asia. Prairie Swine Health Services is a member of the University of Calgary, Faculty of Veterinary Medicine Distributed Veterinary Learning Centre. Dr. Brockhoff served as President of the Alberta Veterinary Medical Association in 2014 and was the recipient of the 2014 Alberta Pork Congress Industry Ambassador Award.
Presentation: New Antibiotic Use Guidelines – Regulation and Industry Guidelines (Download PDF)
Breakout #7
---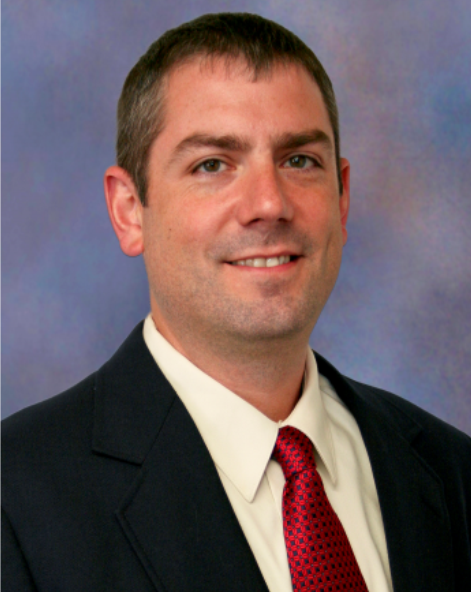 Clayton Johnson
Carthage Veterinary Services

Dr. Clayton Johnson is a veterinarian and Director of Health for the Carthage System at Carthage Veterinary Service, Ltd. located in Carthage, Illinois. He is one of seven veterinarians dedicated to the swine veterinary practice. Carthage Veterinary Service also has a mixed animal division with a total of five veterinarians. Carthage Veterinary Service, Ltd. provides health, management, and production consulting to swine farms of all sizes in all regions of the United States and many locations abroad. Prior to working at Carthage Veterinary Service, Dr. Johnson served as the Director of Health and Animal Care at The Maschhoffs, LLC and oversaw the health services program as the company expanded from 100,000 to 200,000 sows. Areas of focus for Dr. Johnson include bio-economic models of PRRSv, PEDv and Mycoplasma hyopneumoniae management strategies; swine veterinarian development and training; development of auditing and corrective action processes; and application of manufacturing theory in modern swine production systems. Dr. Johnson attended the University of Illinois, College of Veterinary Medicine, receiving a Doctorate of Veterinary Medicine, continuing on to complete the Executive Veterinary Program.
Presentation: Raised Without Antibiotics – Analyzing the Impact to Biologic and Economic Performance (Download PDF)
Breakout #7
---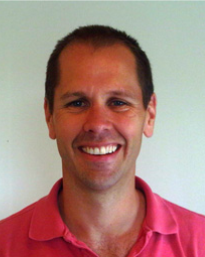 Greg Wideman
South West Ontario Veterinary Services

Greg Wideman grew up milking cows on the family farm outside Listowel. Following graduation from Listowel high school, he completed a Bachelor of Science from the University of Waterloo. Greg then graduated from the Ontario Veterinary College in 2003 and worked as an associate veterinarian in a farm animal clinic in Chilliwack, BC until 2005. As the 'glamour' of pulling calves wore off, Greg was pleased to join Dr. Cathy Templeton in swine-only practice in Listowel from 2005 until the formation of South West in 2010. Greg lives in Stratford with wife Megan and children Grace, Micah and Callum. They are active in all the usual stuff: sports, church life and school. On rare occasions when free time occurs, Greg enjoys fishing and camping.
Presentation: Transition to Antibiotic-Free Production - Management Strategies On-Farm (Download PDF)
Breakout #7